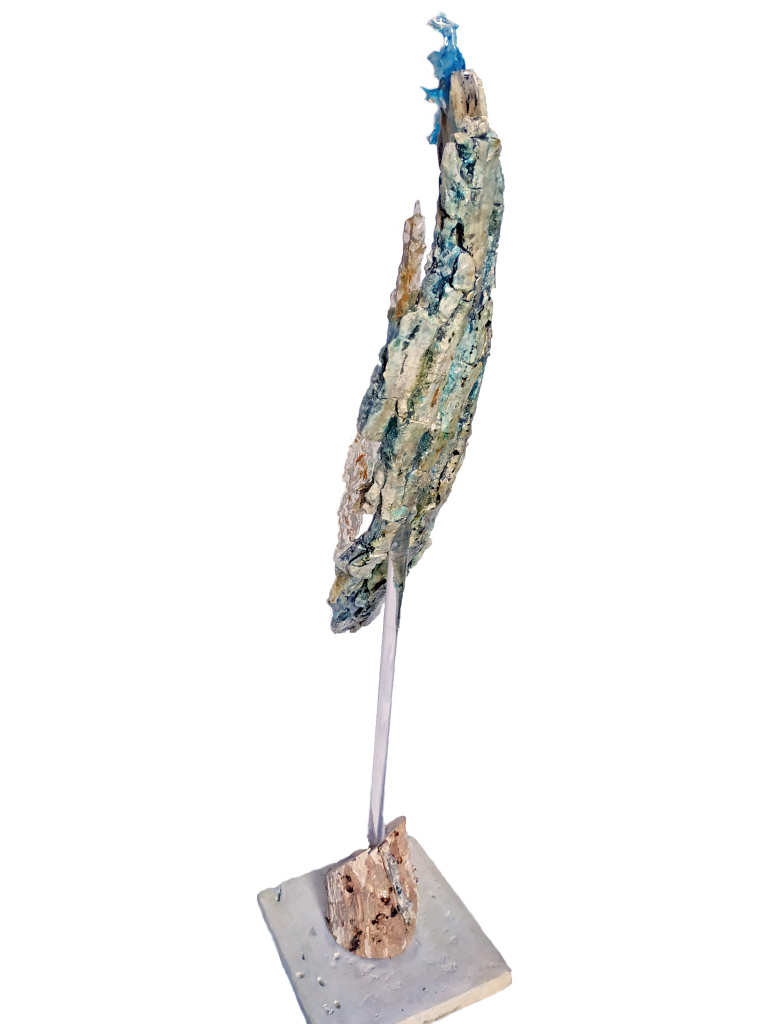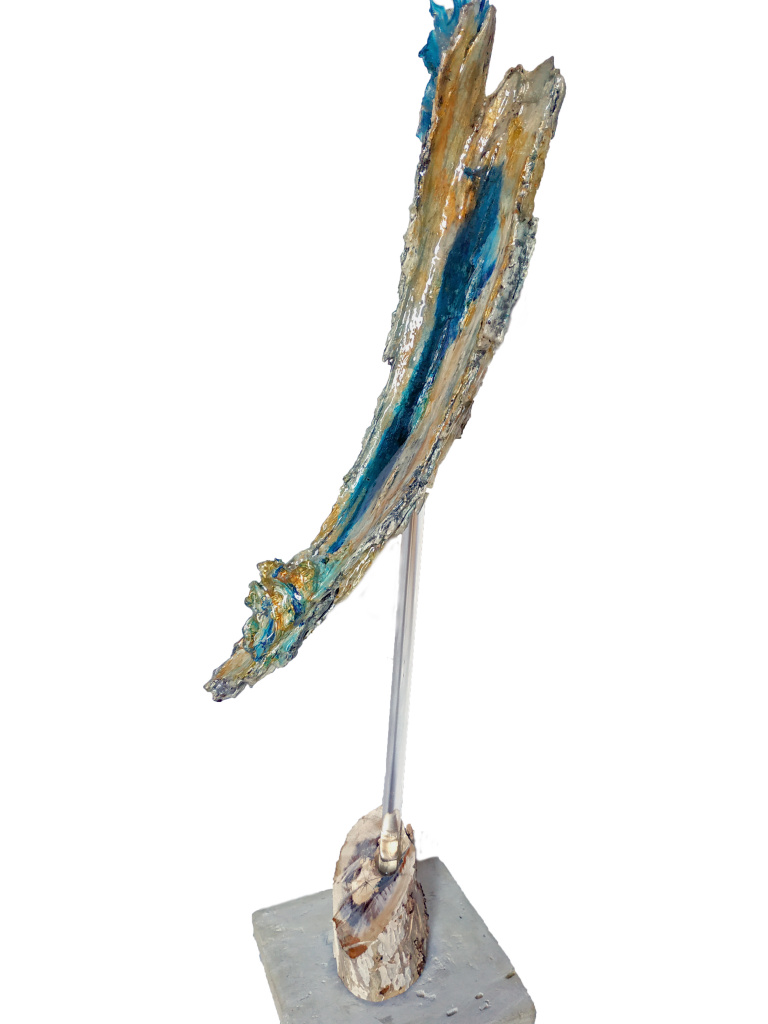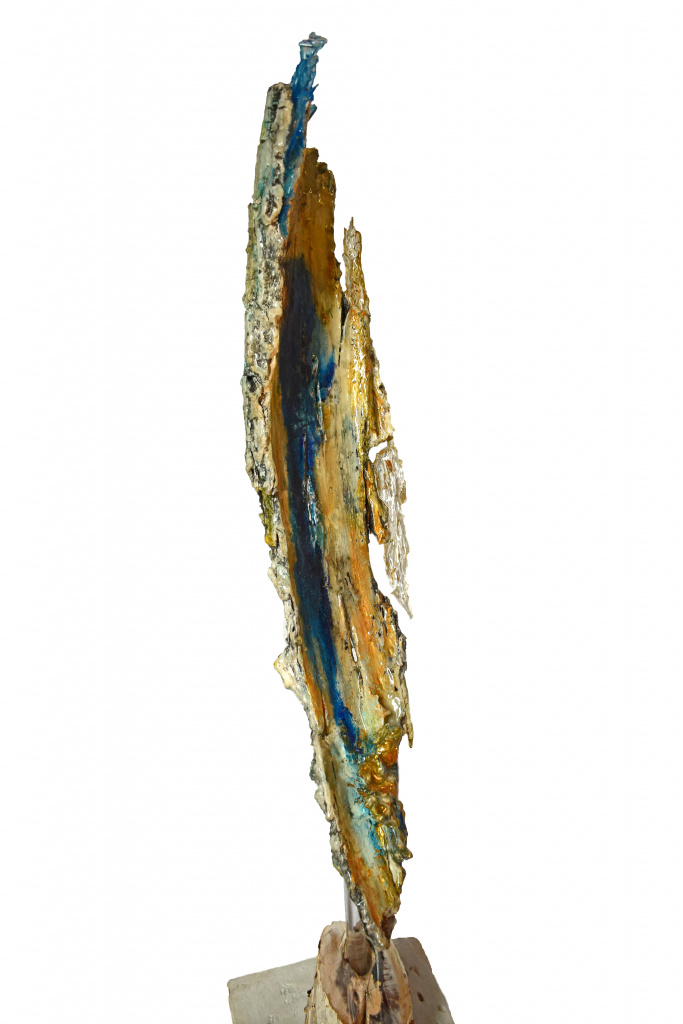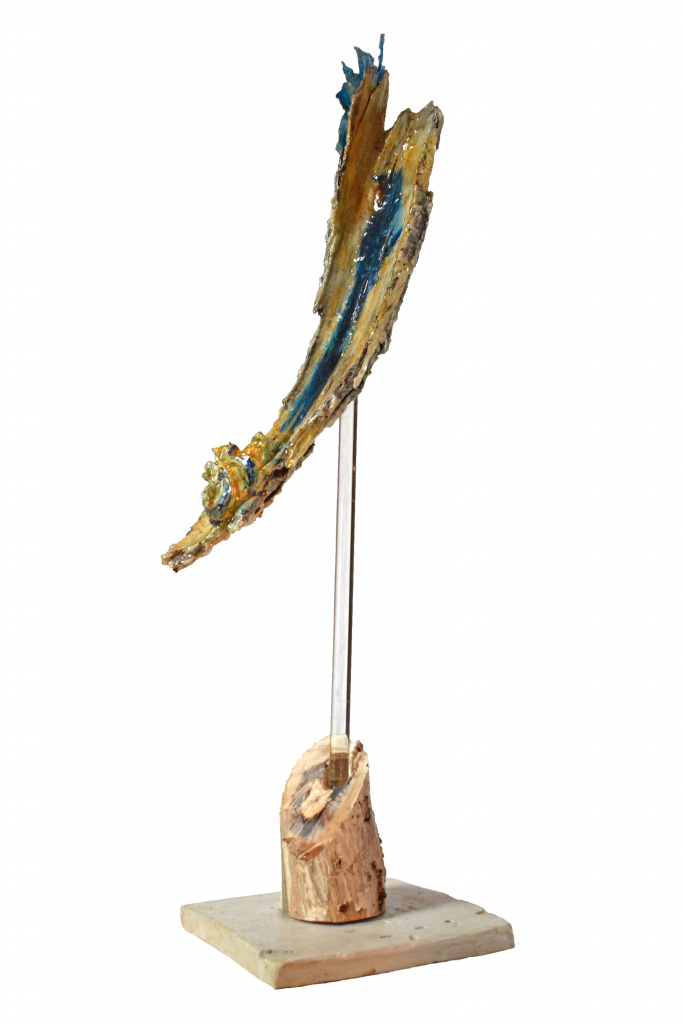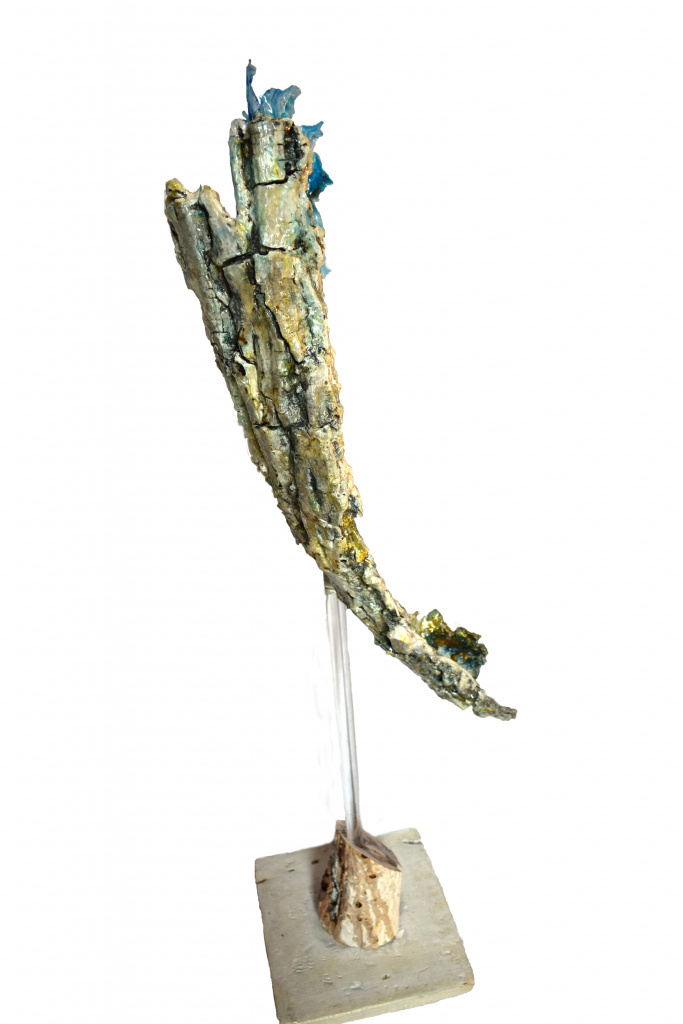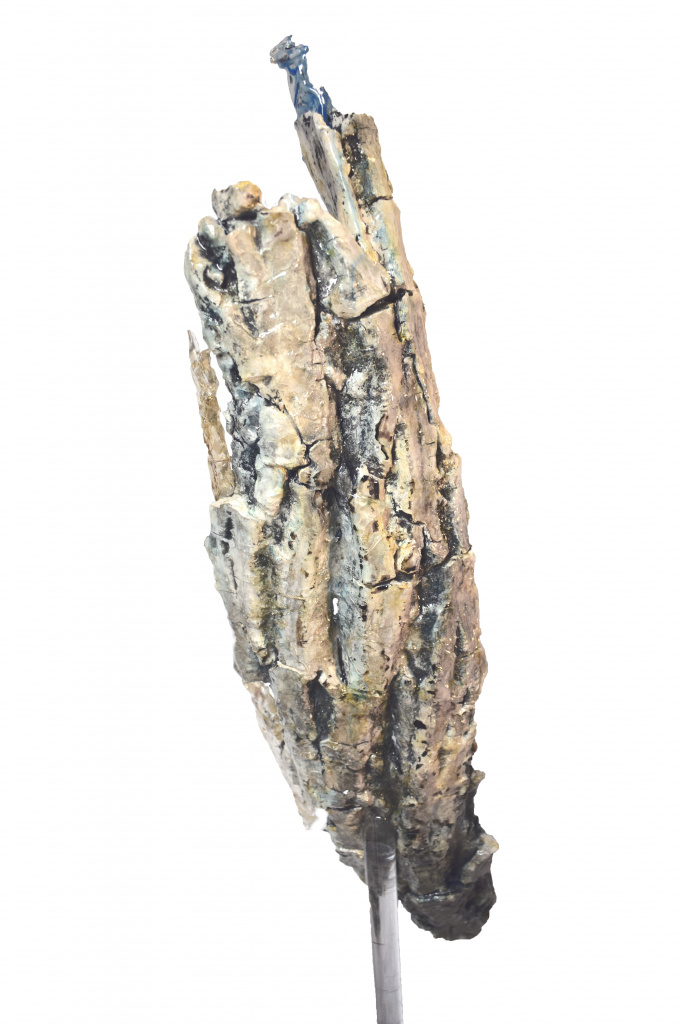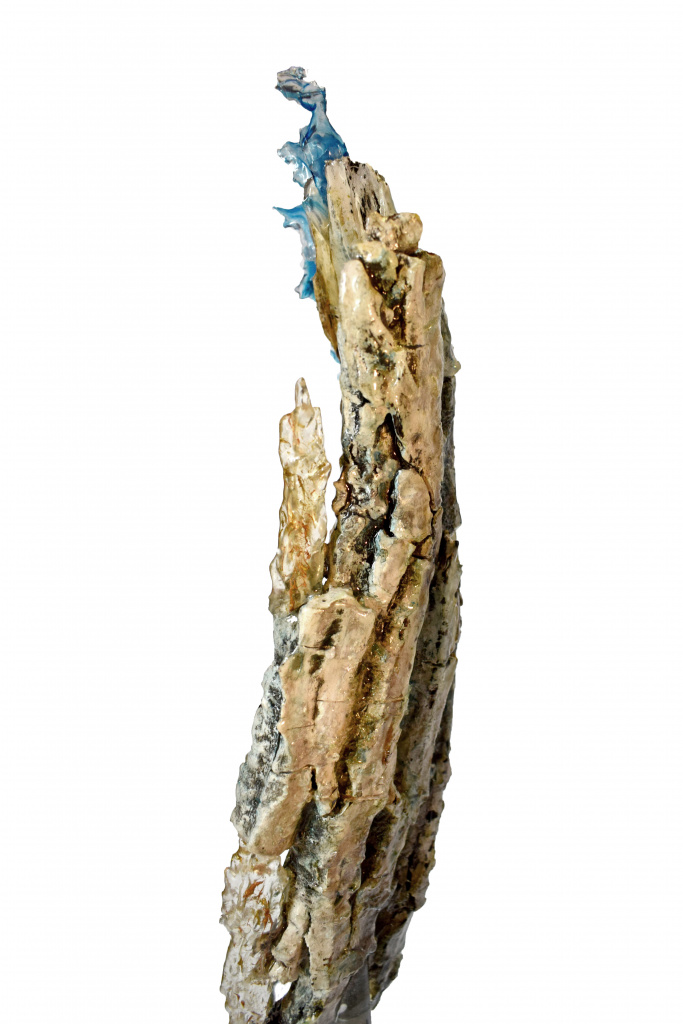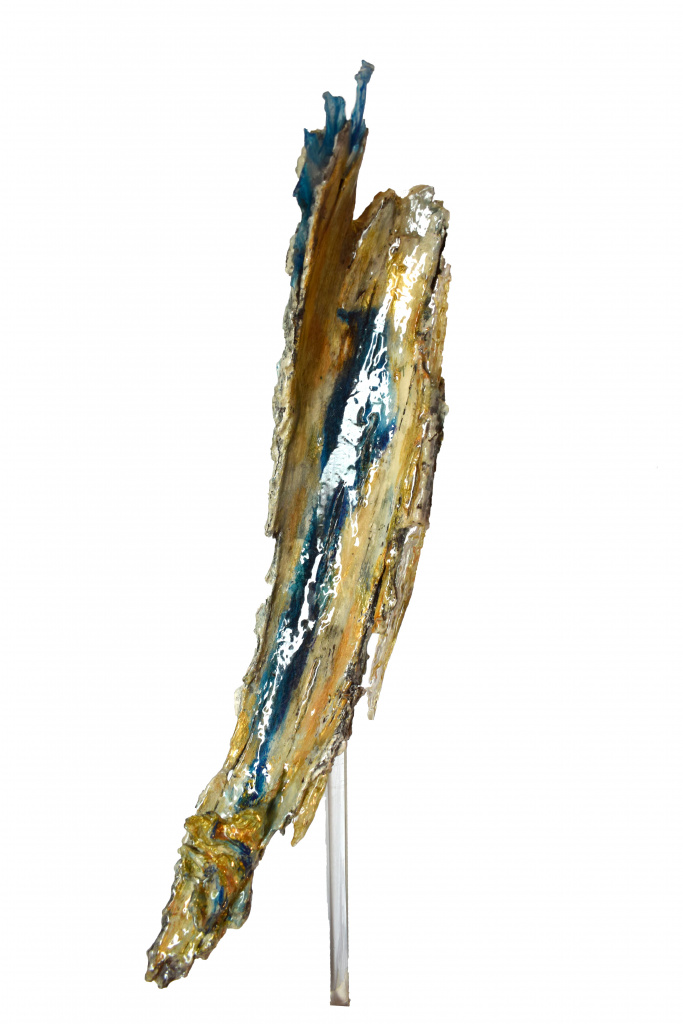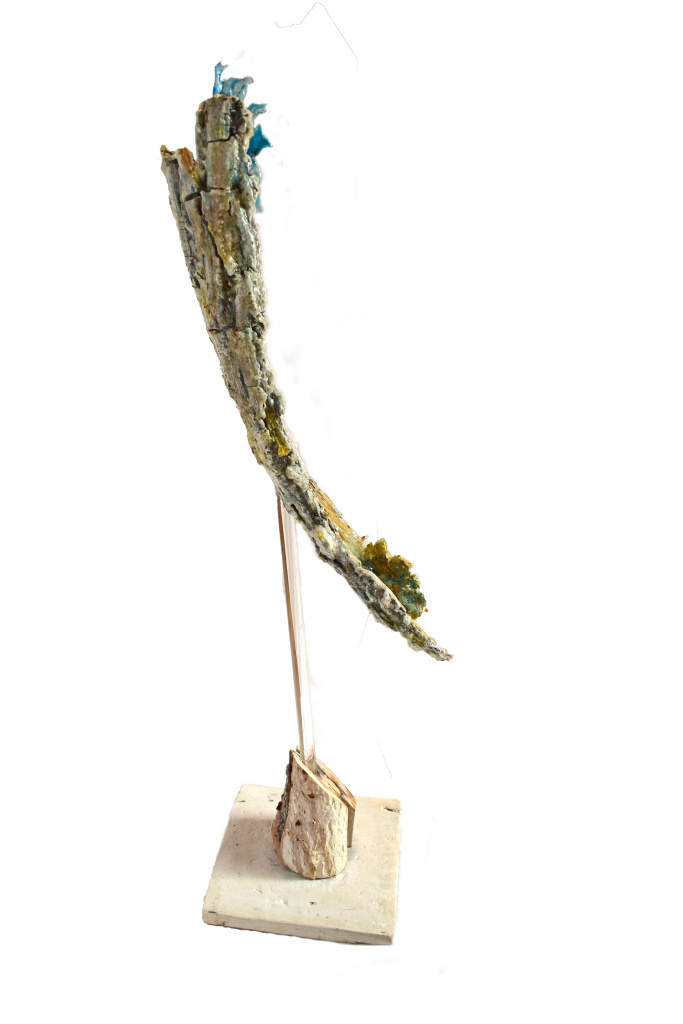 Continuing with my new series of sculptures, all starting with a piece of reclaimed wood at different stages of decomposition, combined with resin, and exploring themes of aging.
This work combines my sculpture staples with an impressionist painted magpie on the inner side, all on a reclaimed wood base with resin rod.
Magpies have also featured in my paintings. They are birds that can be revered or hated according to different cultures. Here this blends into my theme of aging. It conveys a little romantic sadness as the loved or hated bird is alone, when magpies mate for life, but also conveys a strength to be on its own.
The painting includes golds as in most of my sculptures, which magpies are also said to be attracted to.
Colours can appear differently with changing light.
Top part of sculpture is around 70cm x 14cm, total with base is H-105cm and 24.5cm x 24.5cm. Weight is approx 2.5kg.
Contact me directly to purchase or see main Sculpture page for link to instant purchase via SaatchiArt.