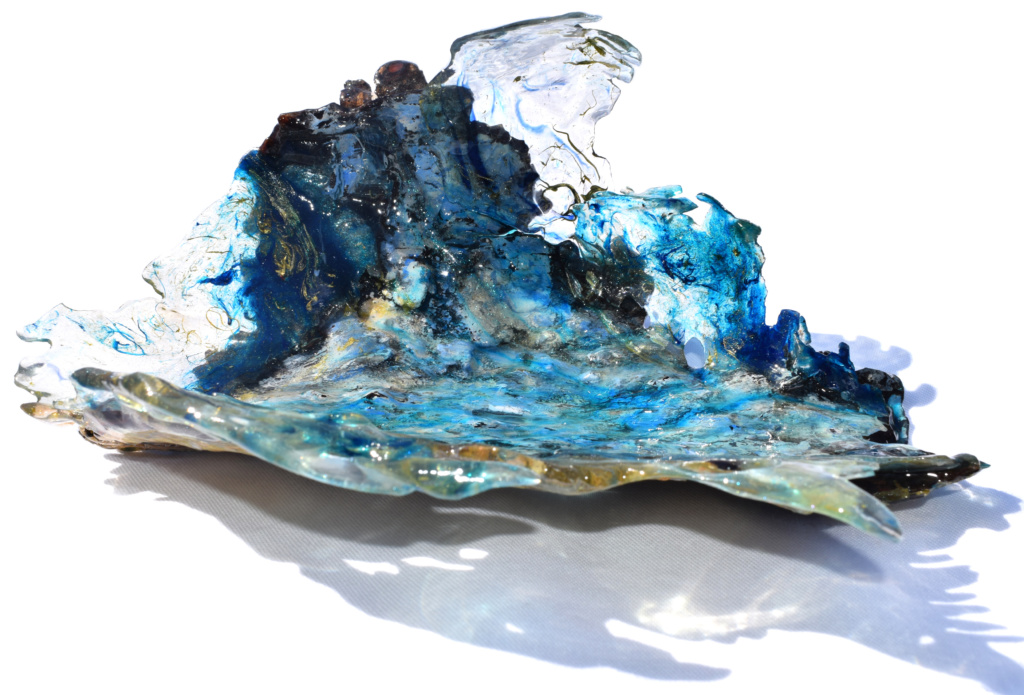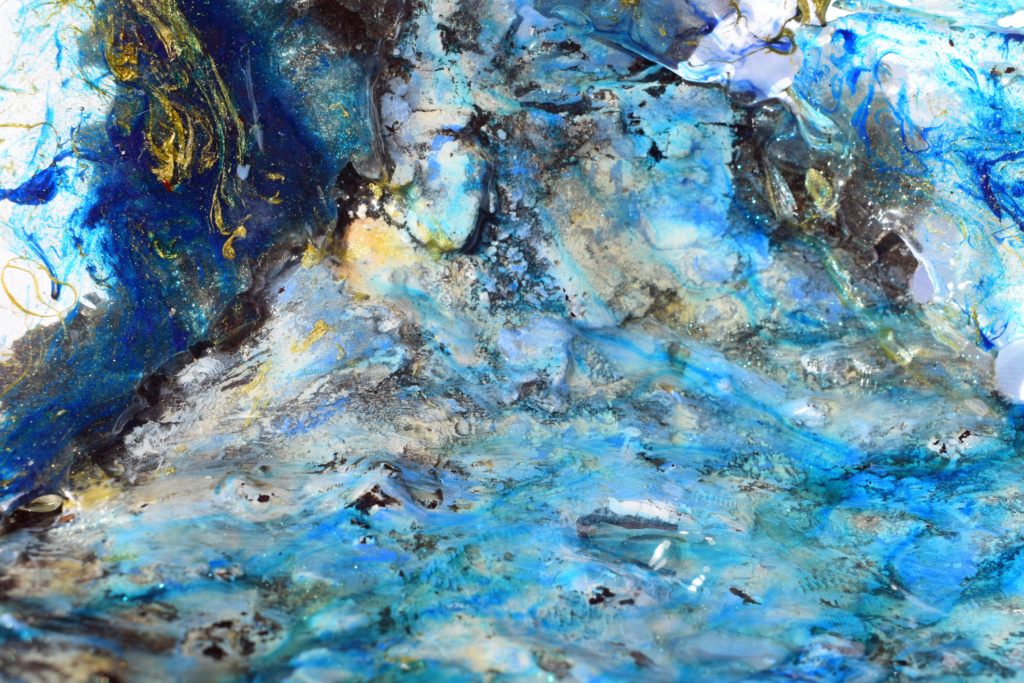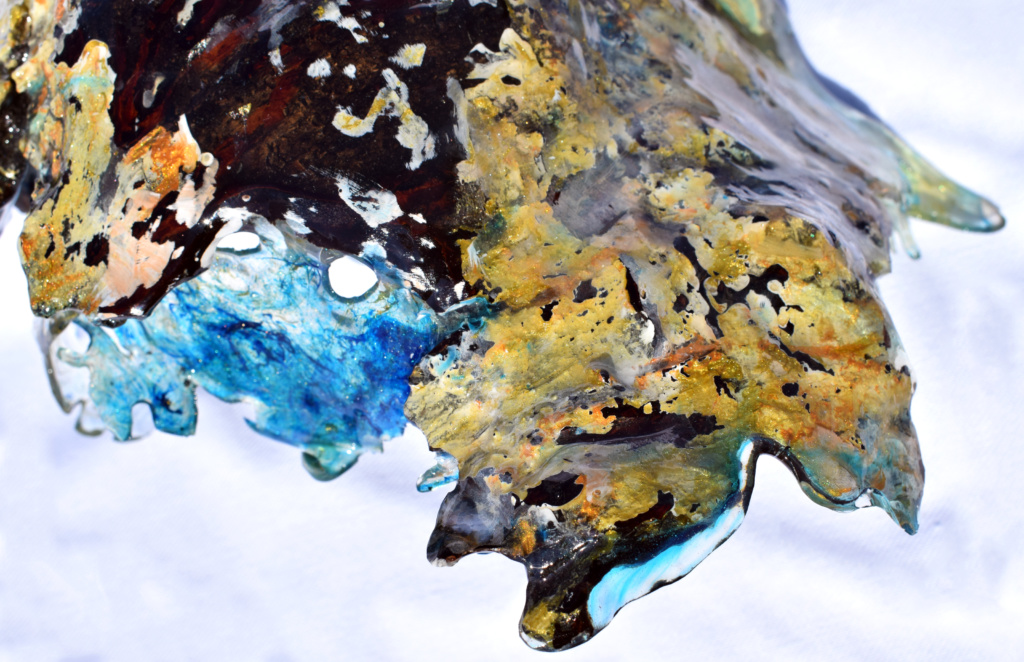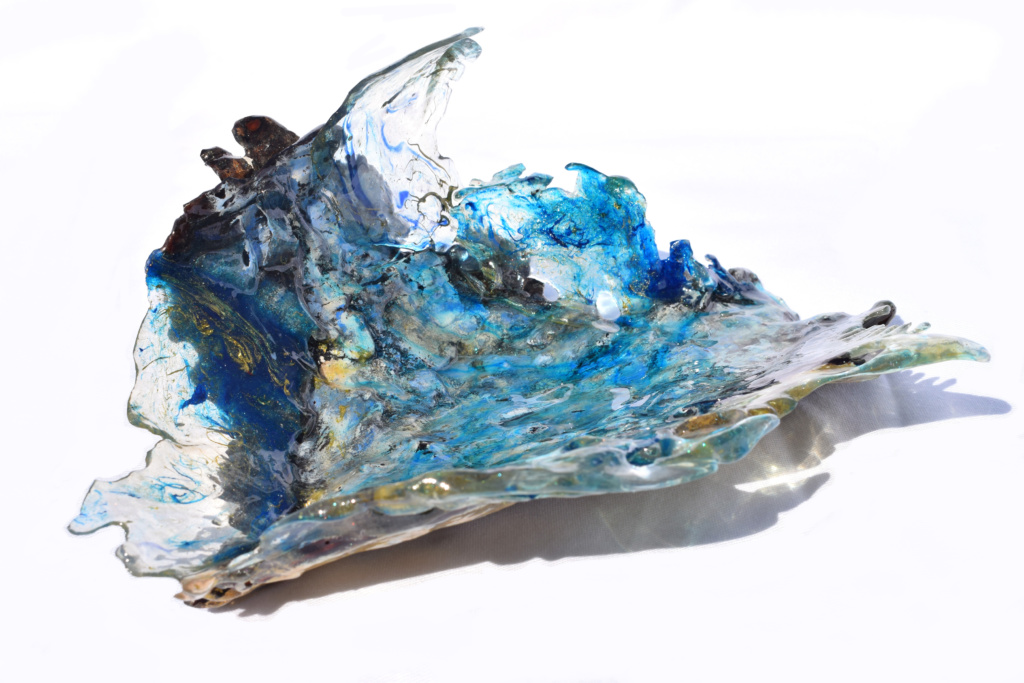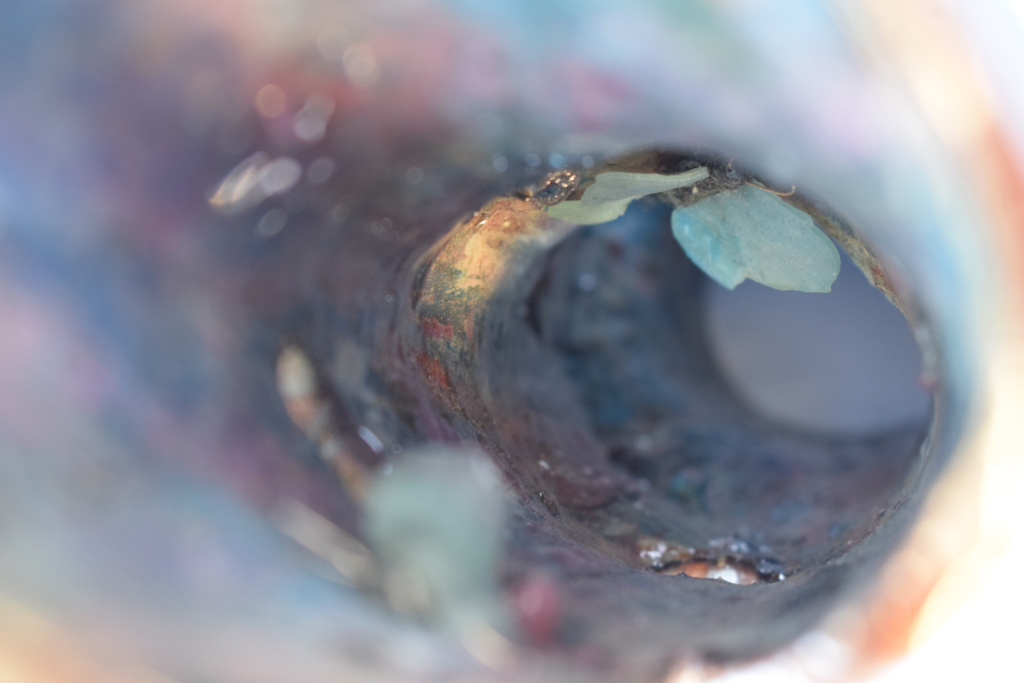 My expressionist sculptures are a mixture of abstract painting and form, exploring themes of ageing.
Created from selected pieces of wood in differing stages of decomposition, I reshape and paint them in sympathy with the piece, retaining much of the naturally formed elements of shape and colour that have been earned over many years. I paint and adorn them with resin, that is also shaped.  They are develpped intuitively and are works of many layers, combining solidity and fragility, gleaming pieces that take on different hues with different lights – natural, interior and also black light. 
The decaying wood is no longer discarded but arrested at a moment in time, with enhancements of those features that portray a life lived, showing how they still have beauty and worth.
Click on each image below to go to the dedicated page for that artwork.  See FAQs for buying.
Videos are being made and added to each individual sculpture page, and together at my youtube channel .  
The insect series include hand made boring insects, butterflies or moths (with luminescent wings), and the openings in the sculptures allowing the inner light to be seen…and also the bugs eating away at us. Some pieces take on an aspect of treasure or creature from the deep sea.