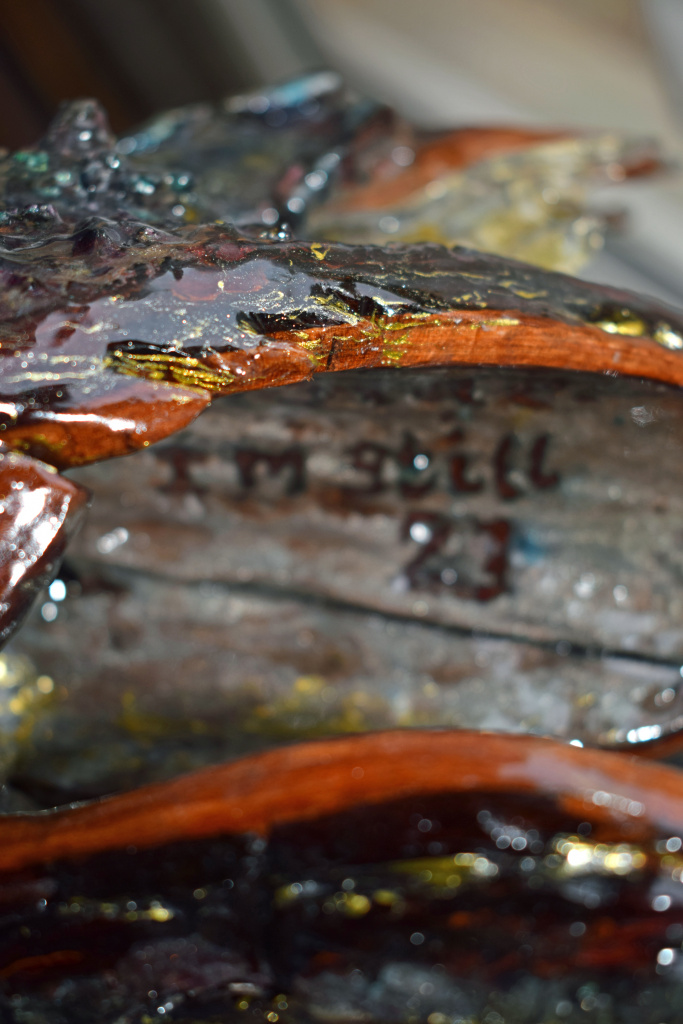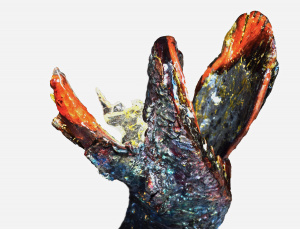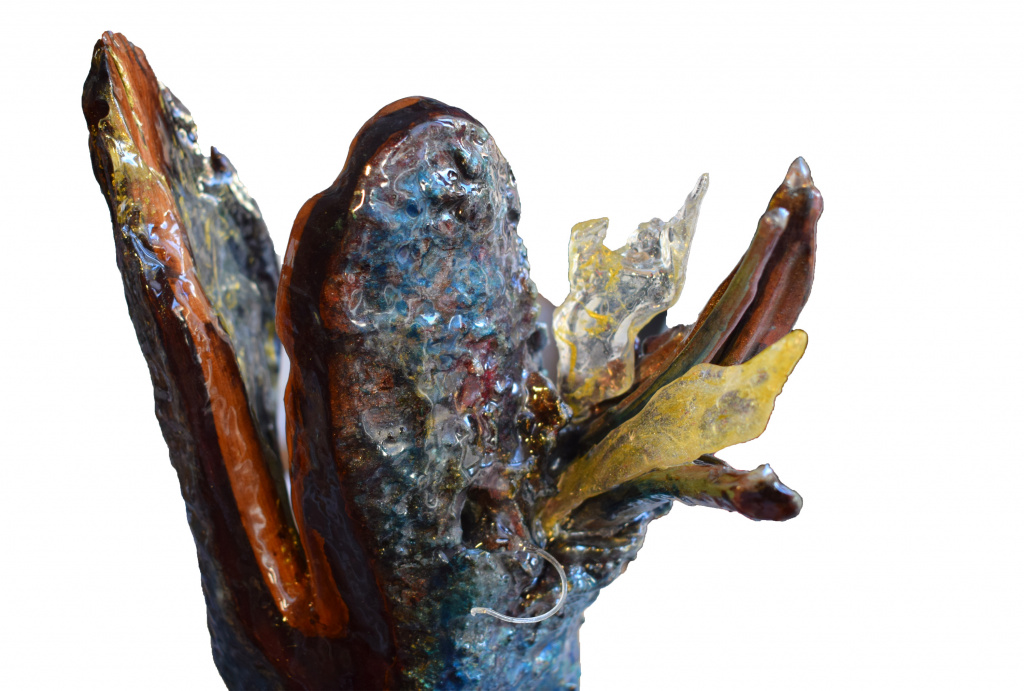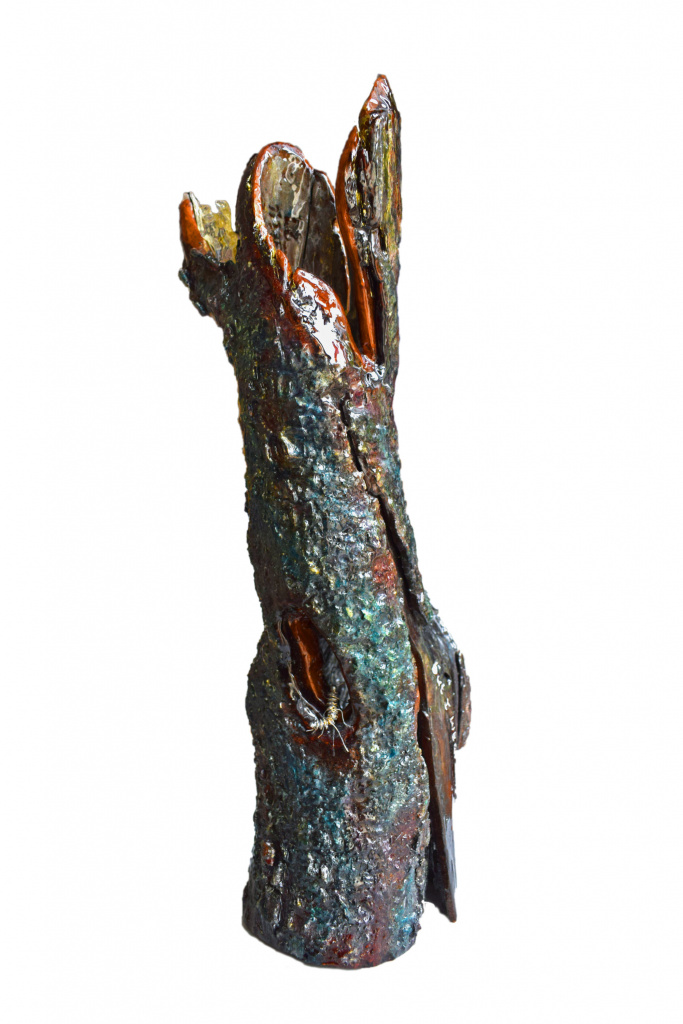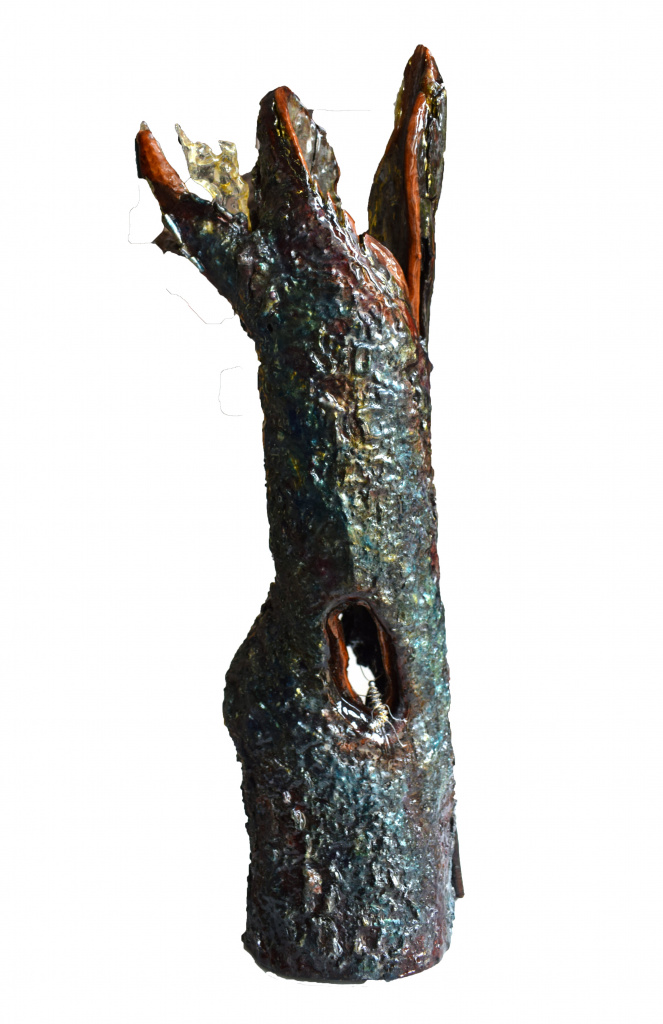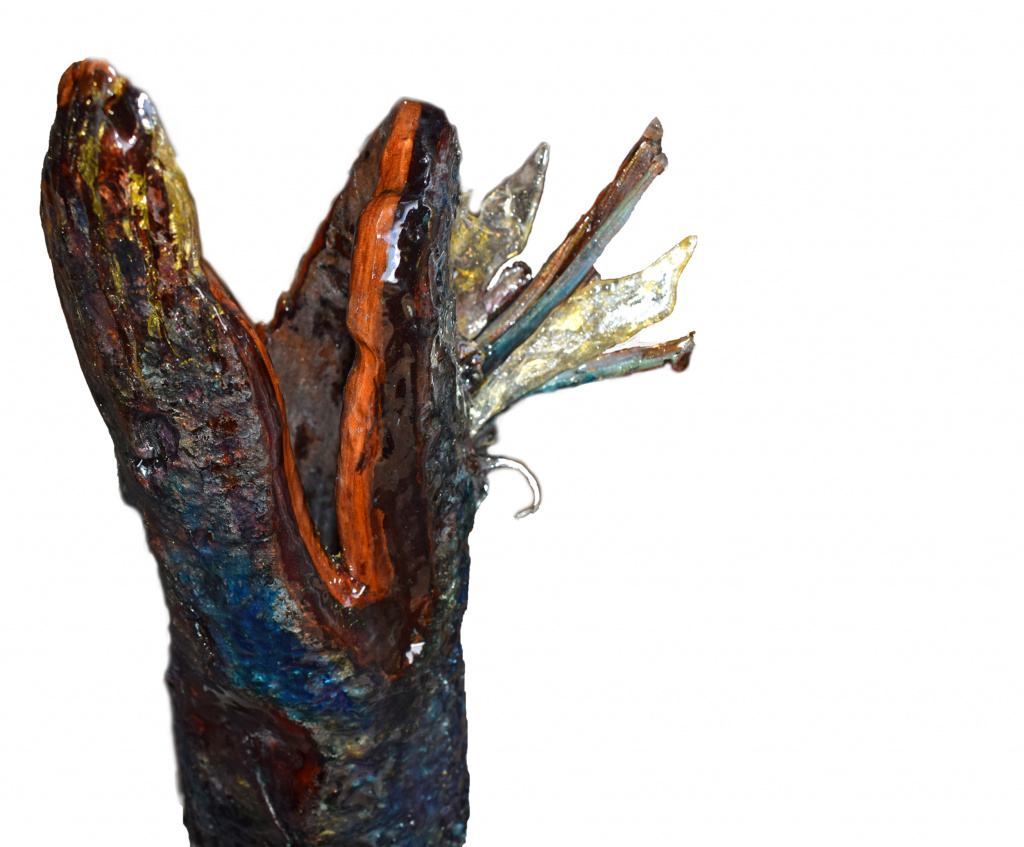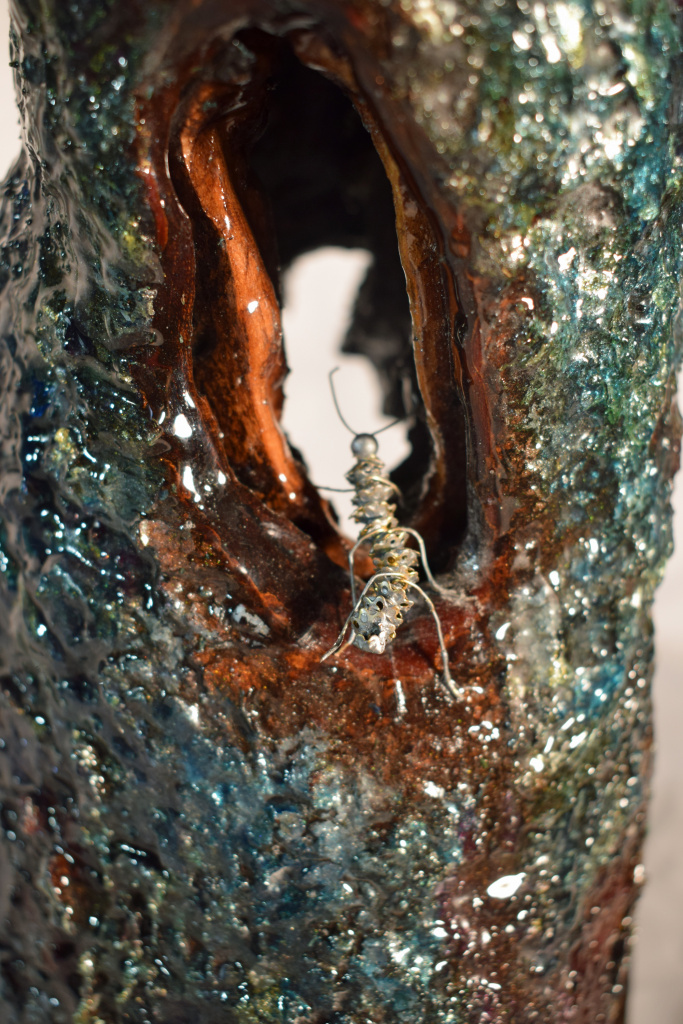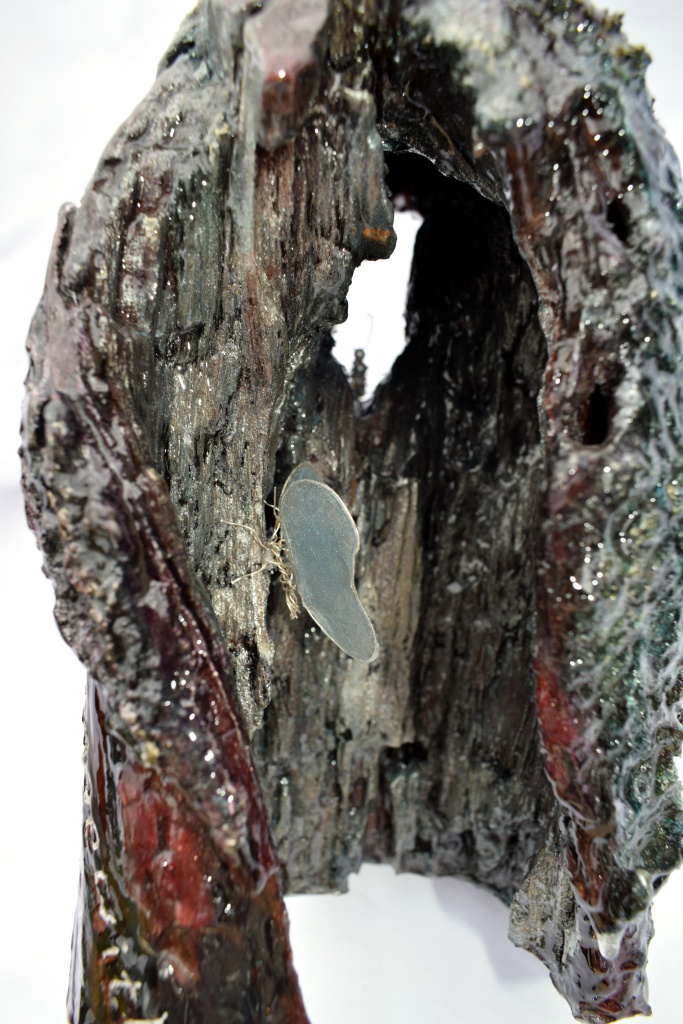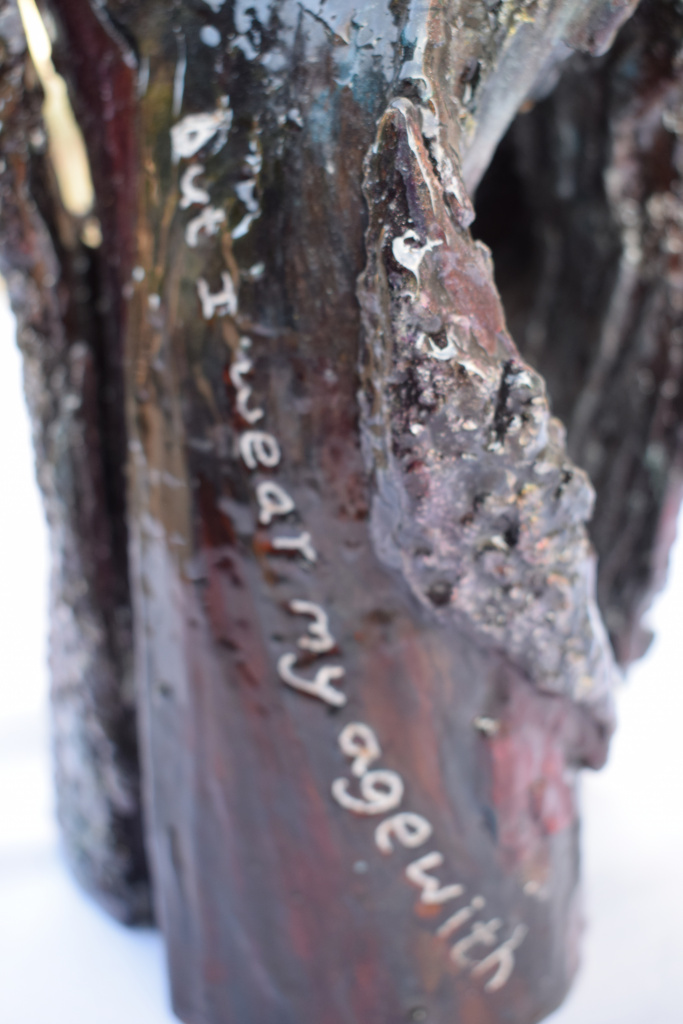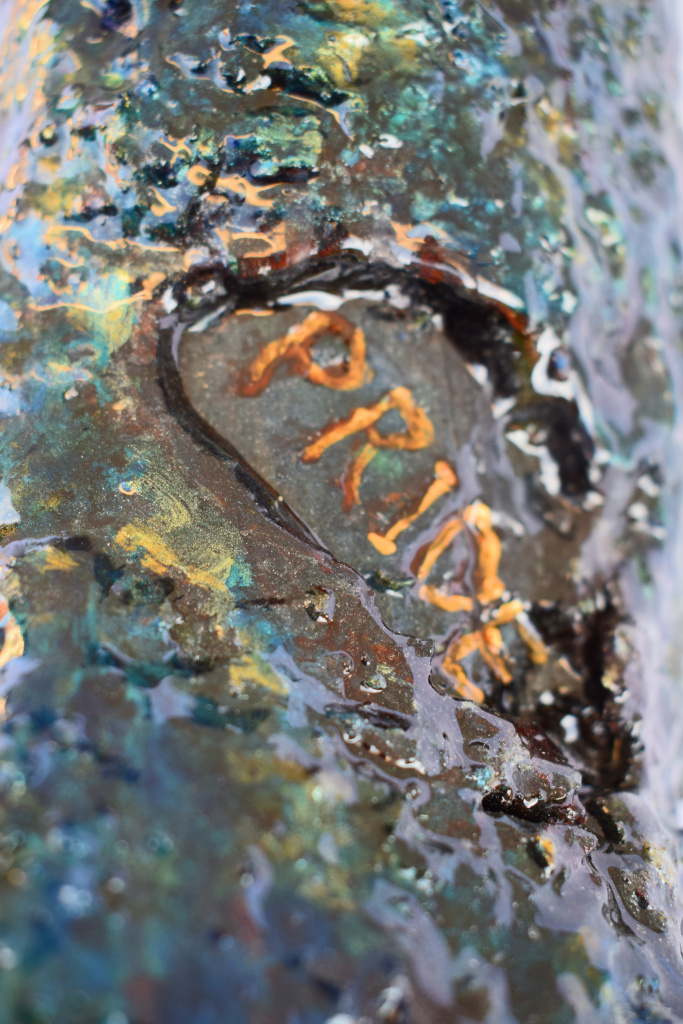 From my Insect series, sculptures of resin and wood, exploring the theme of ageing.
A tall work with the self-explanatory "Inside I'm still 21, but I wear my age with pride," engraved over different areas. 
It has deep blues, turquoises and silvers, with a butterfly and boring insect inside, and clear and gold among the upper spread out sections. 
Size at largest points: 53cm high x 15cm depth. 3kg.