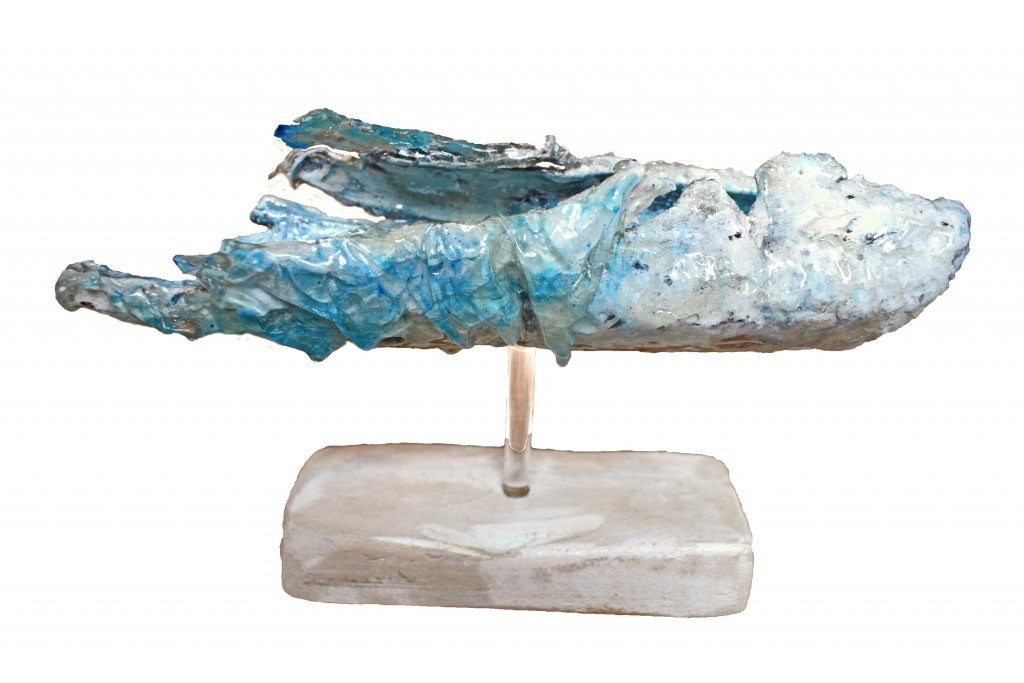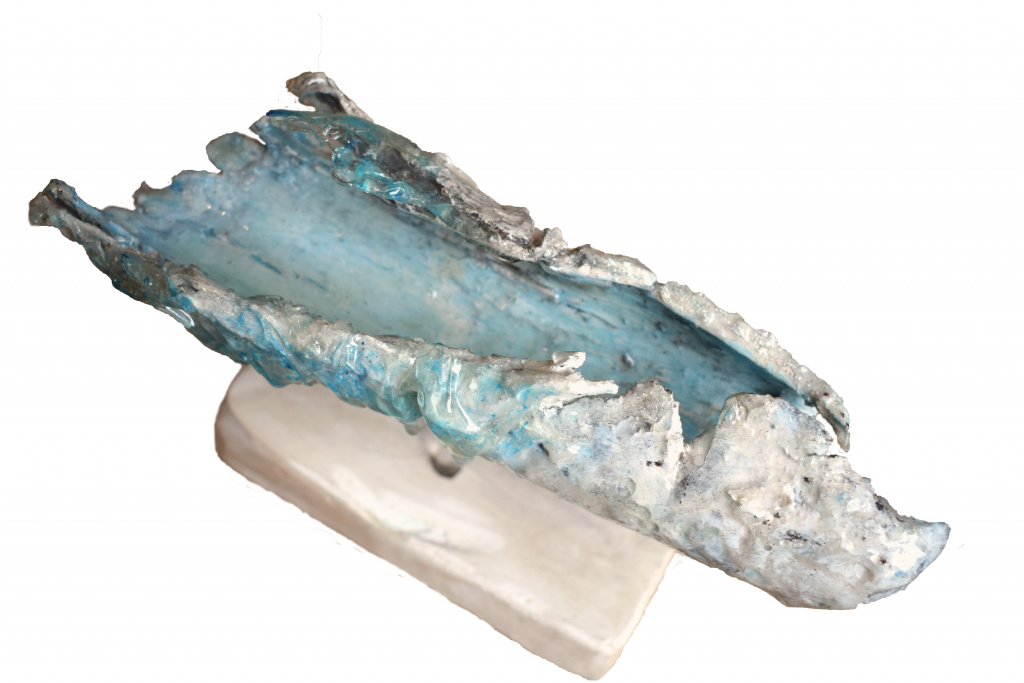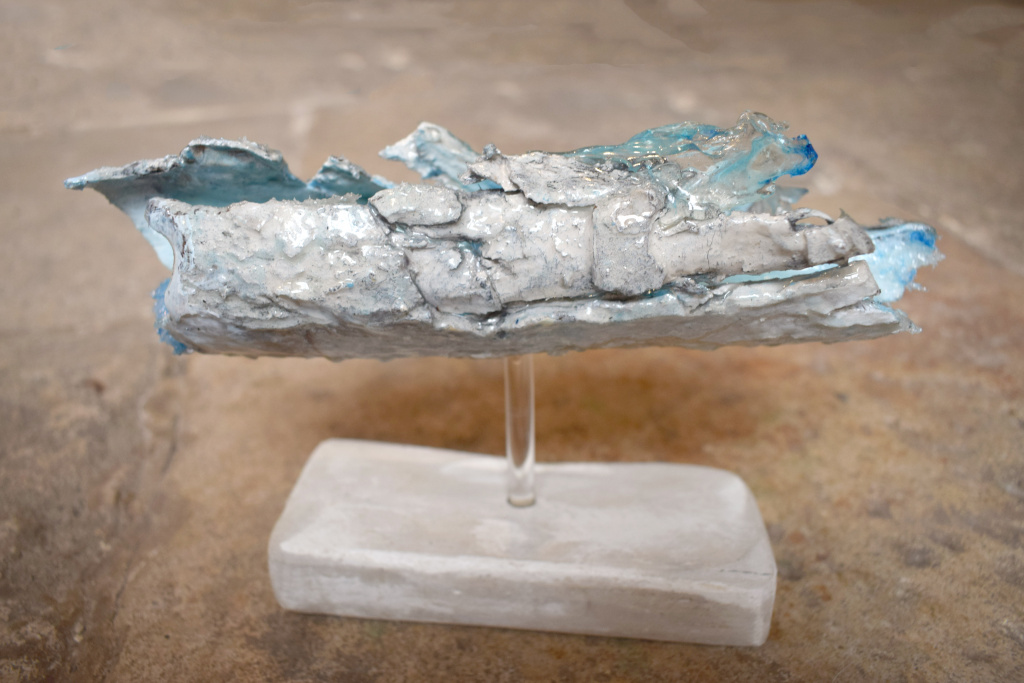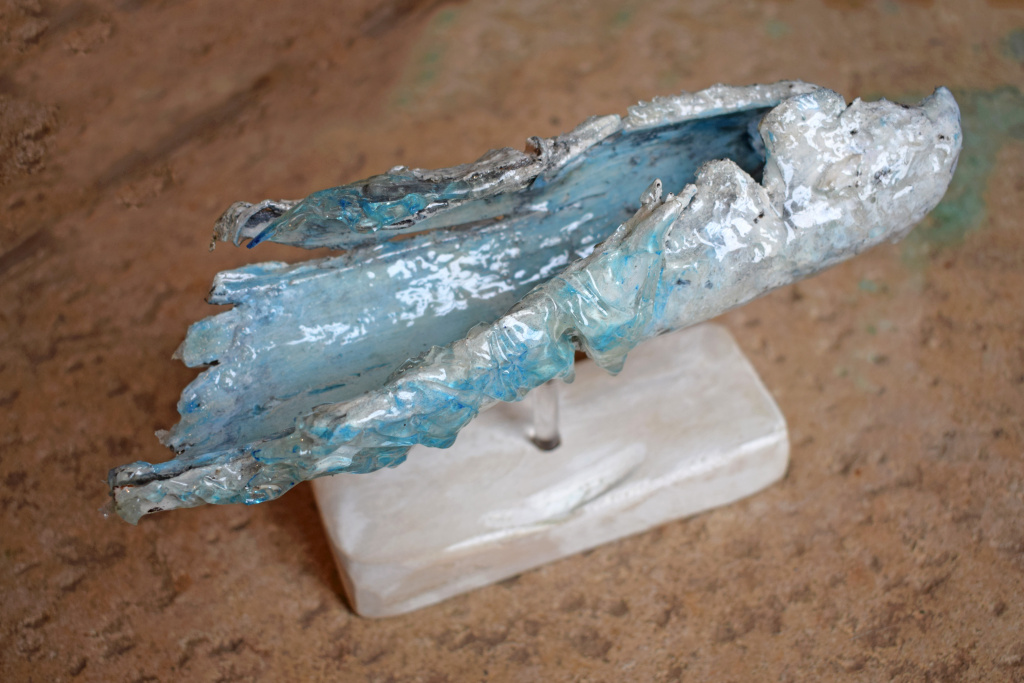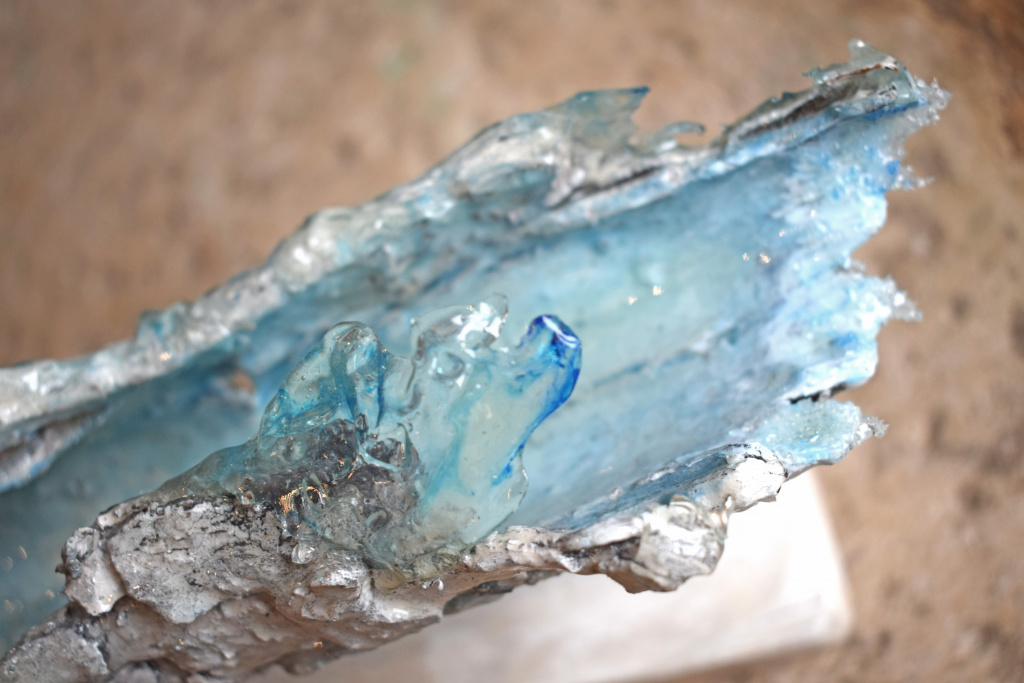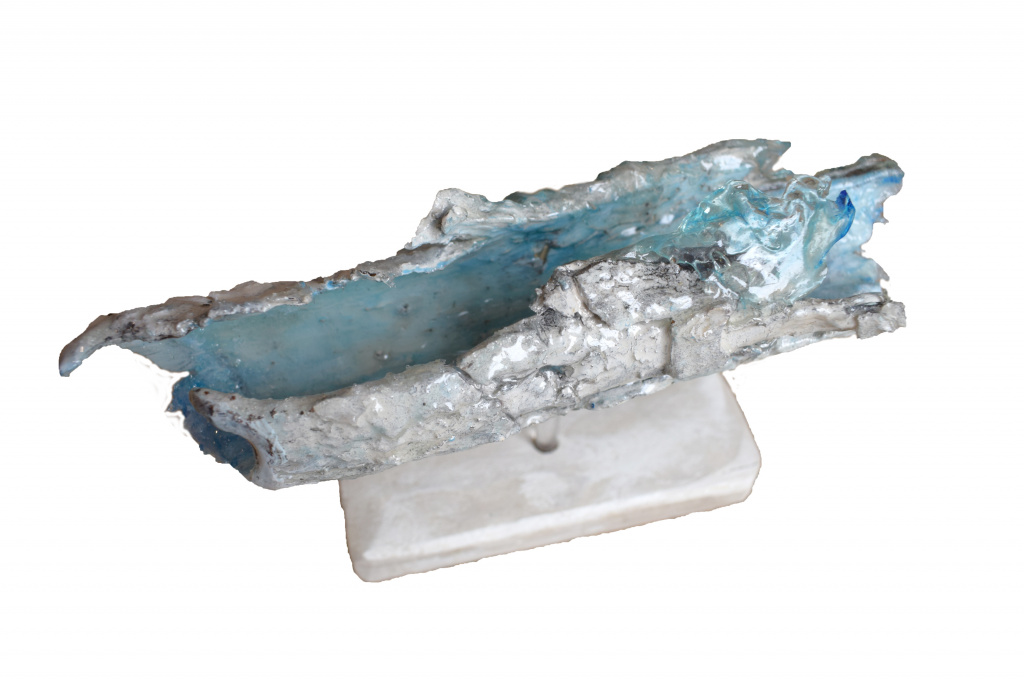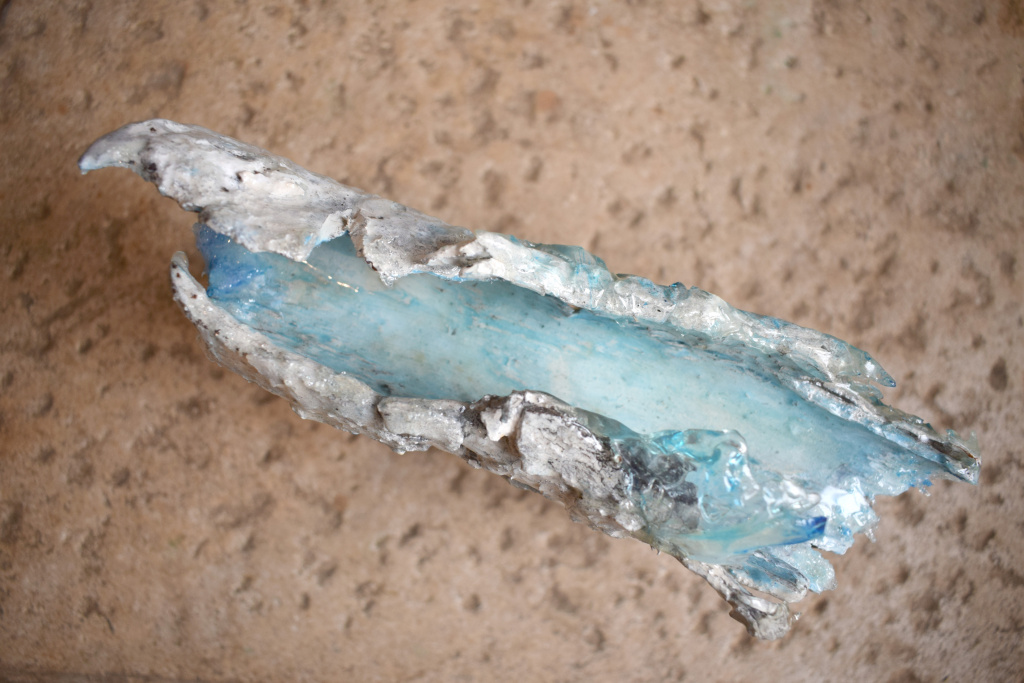 Pure – This piece has more pure lines and shades of white and light blue, with a more functional aspect to it. 
My sculptures are inspired by the theme of ageing. I take found pieces of decaying wood, reshape them, paint them and apply resin which is also coloured and shaped. They are works of many layers, abstract in style and expressionist in nature.
The inside is a light blue and the resin has a darker blue tint in places.
Dimensions are: 24cm L x 8cm W x 7cm H, at longest points. .
This piece also deliberately has a functional side – it could be used to hold pens on a desk.
Contact me direct or go here to purchase Pure on SaatchiArt