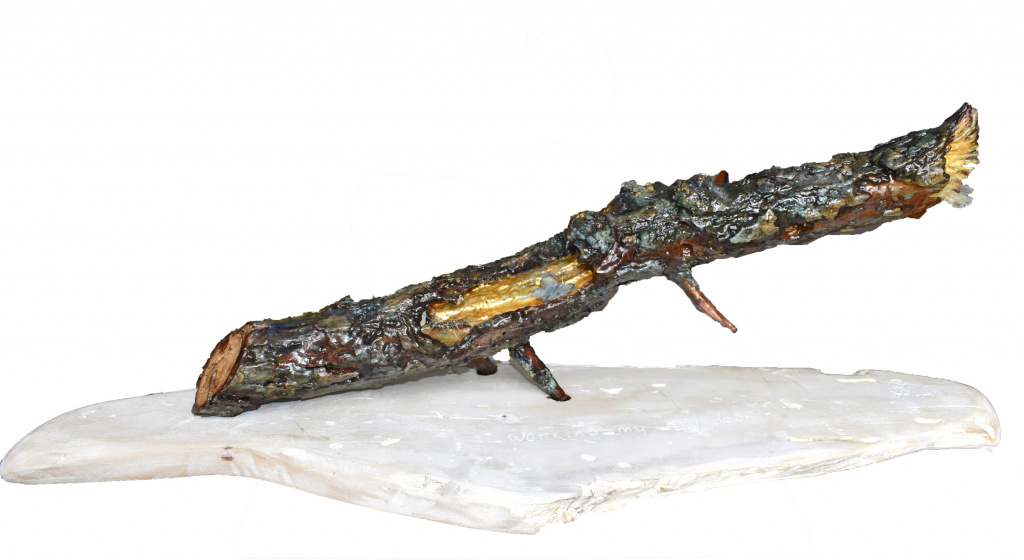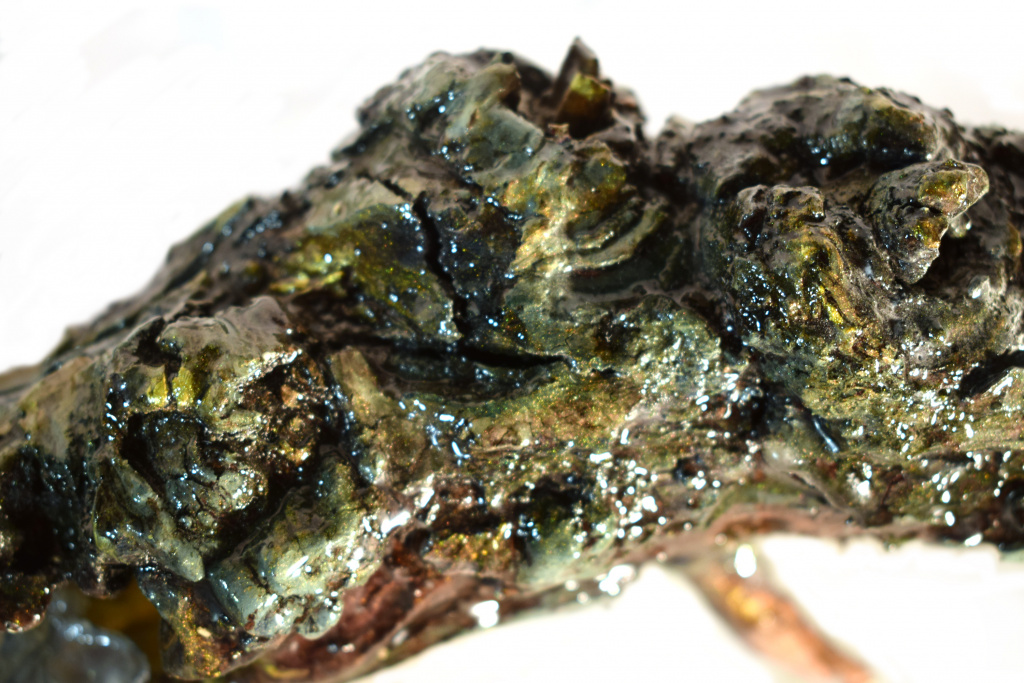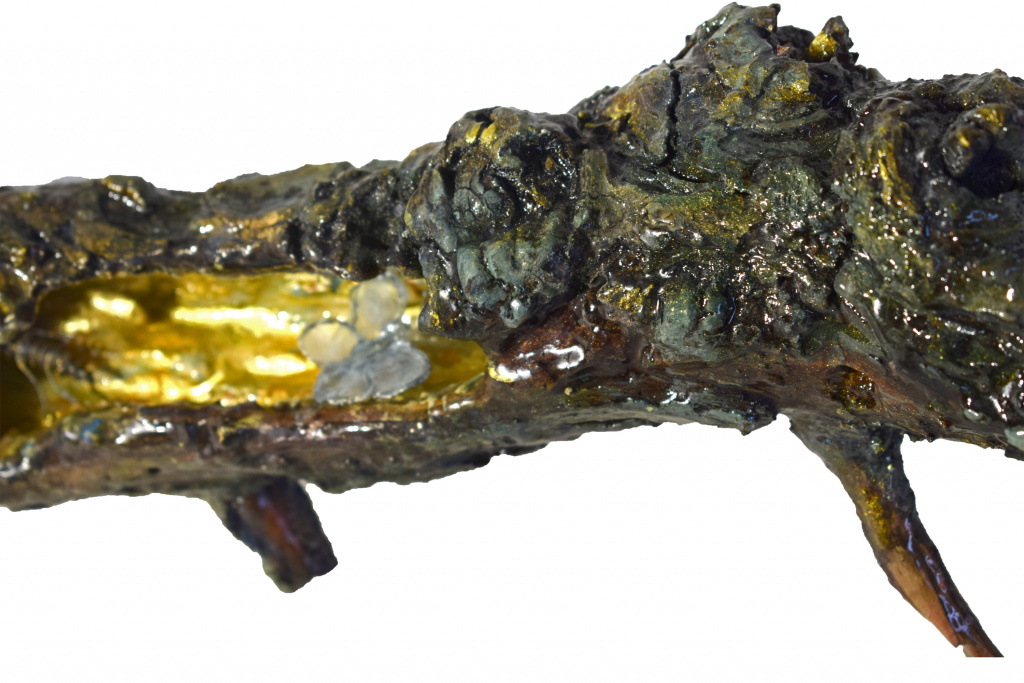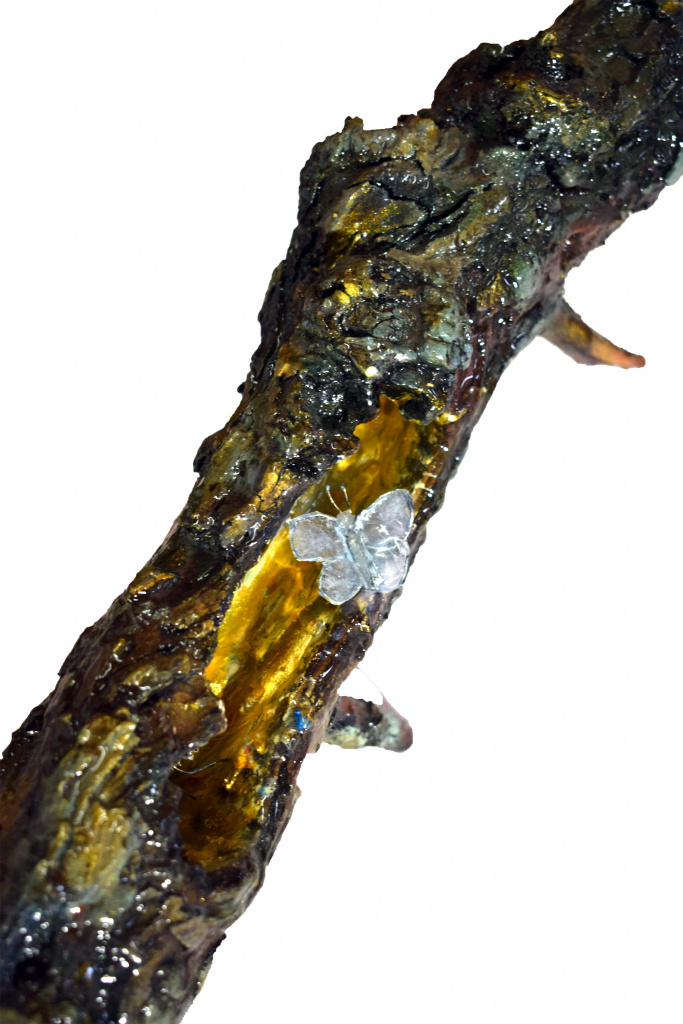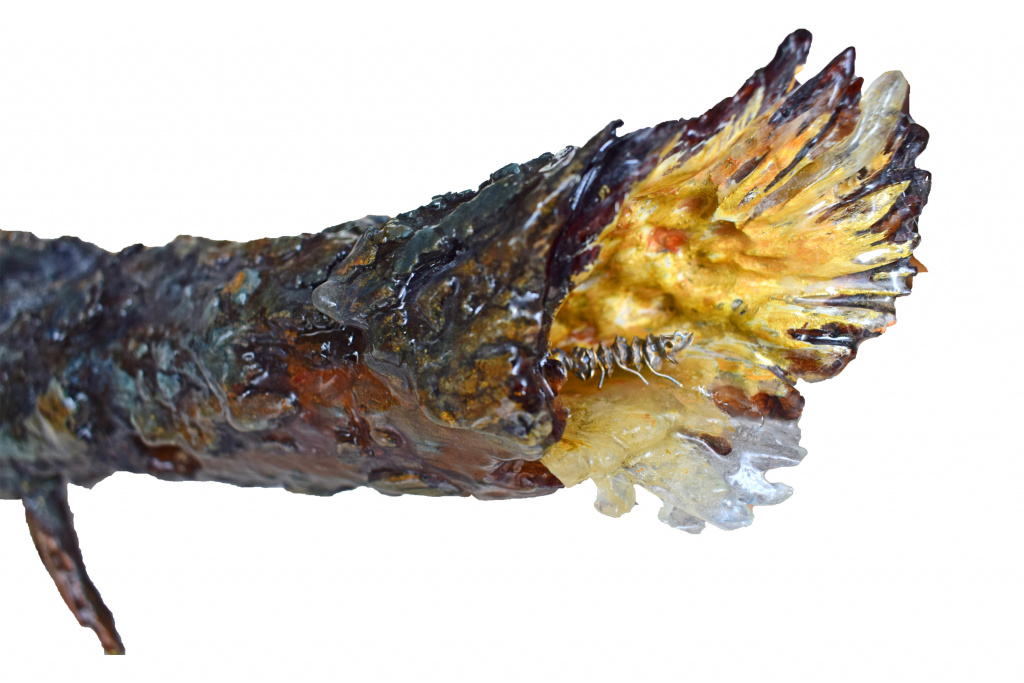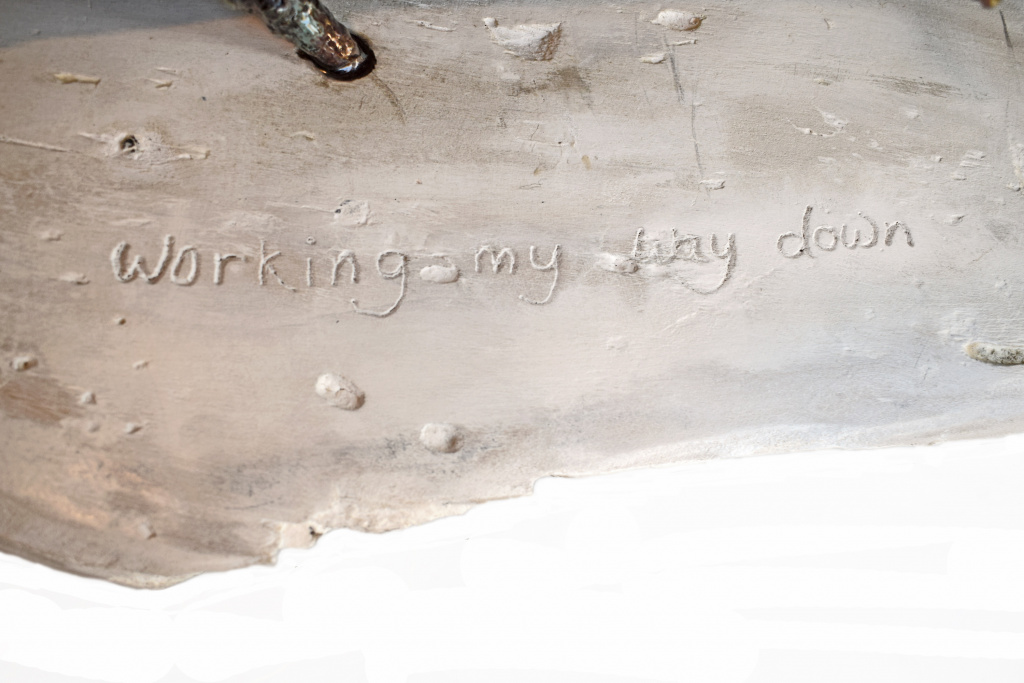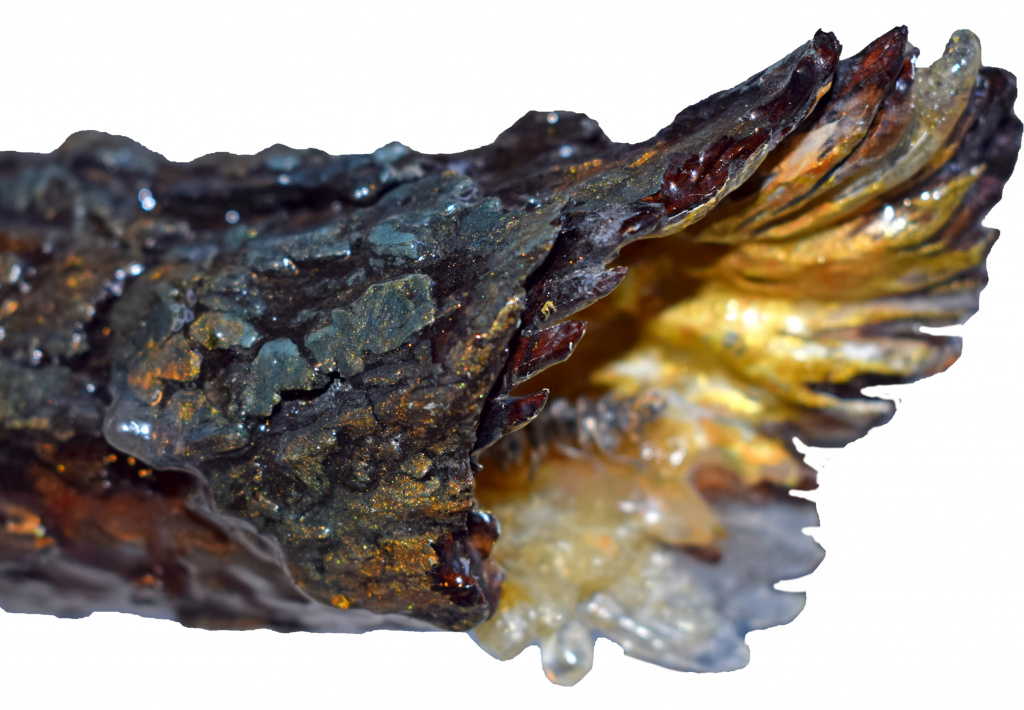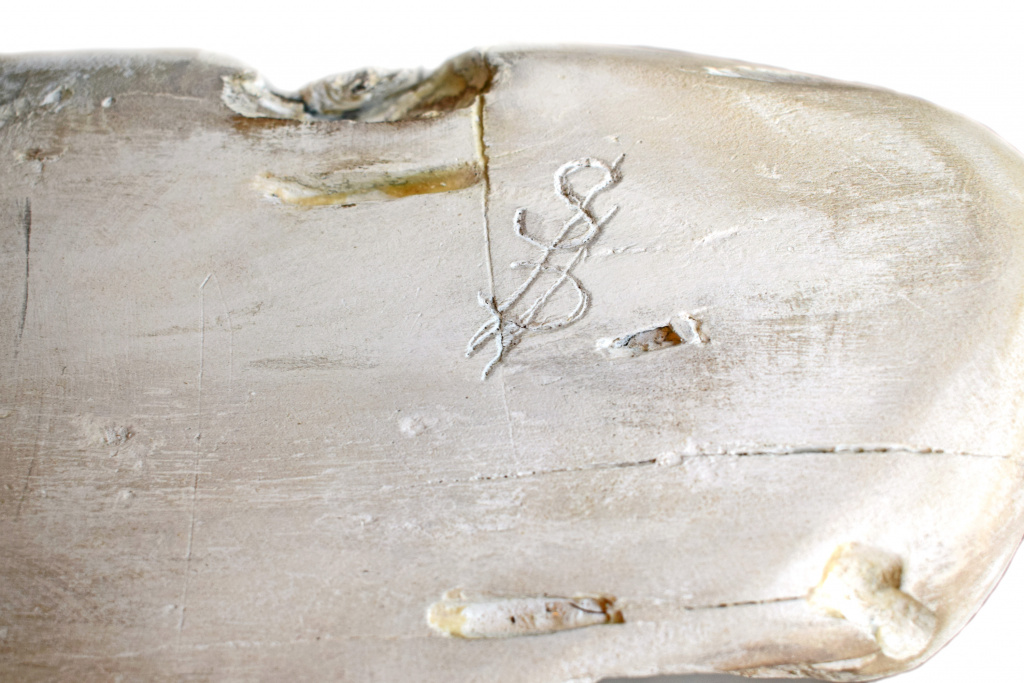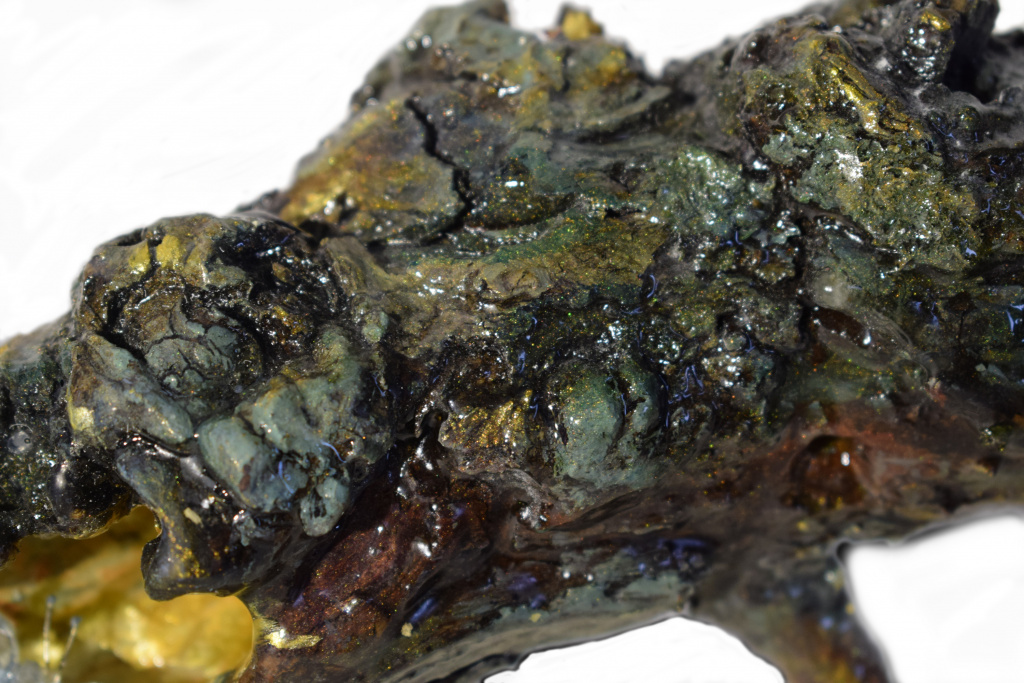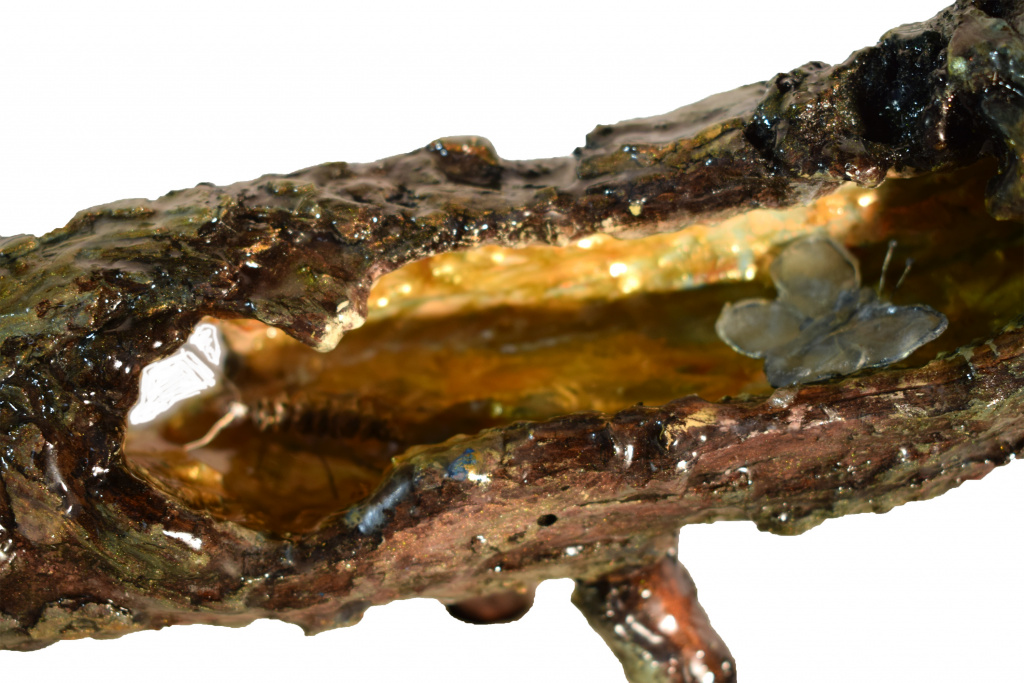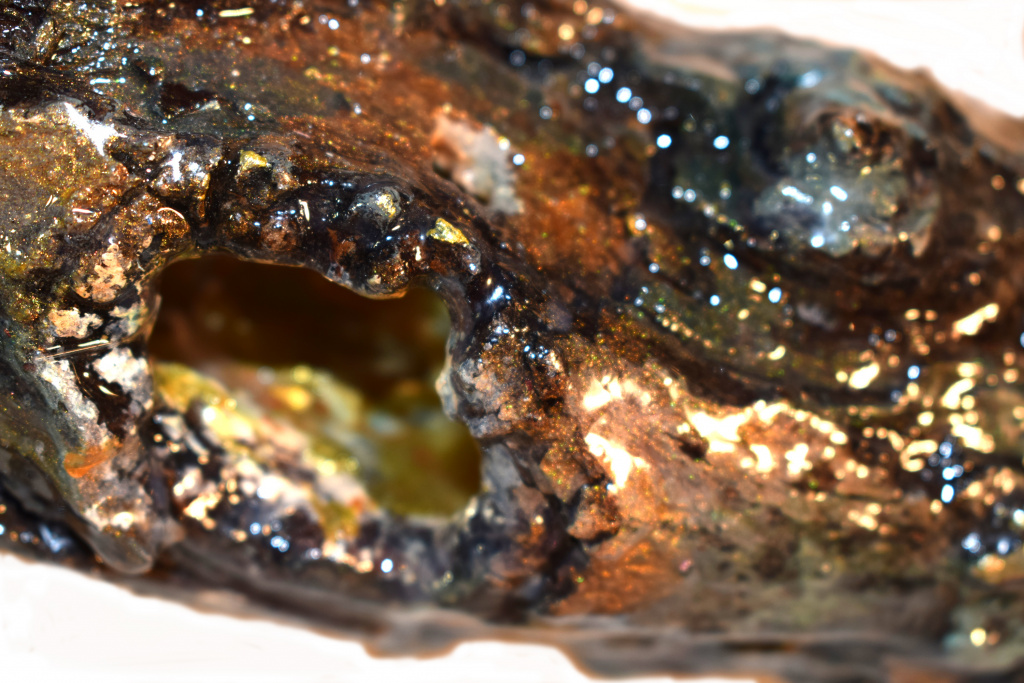 Working My Way Down is a long, low sculpture from my Insect series, exploring the theme of ageing.
It has mossy blues, golds, browns and olive hues on the outside and golds on the inside. Colours and tones appear more intense or not with different lighting.
Mounted on a waxed, reclaimed wood base engraved with artist initials and the title "Working My Way Down".  There is a butterfly and 2 predatory insects inside, eating their way down to the solid wood end. 
Base dimensions – 73cm x 20cm. Sculpture on top approx. 58cm x 7cm. Height with base 27cm.