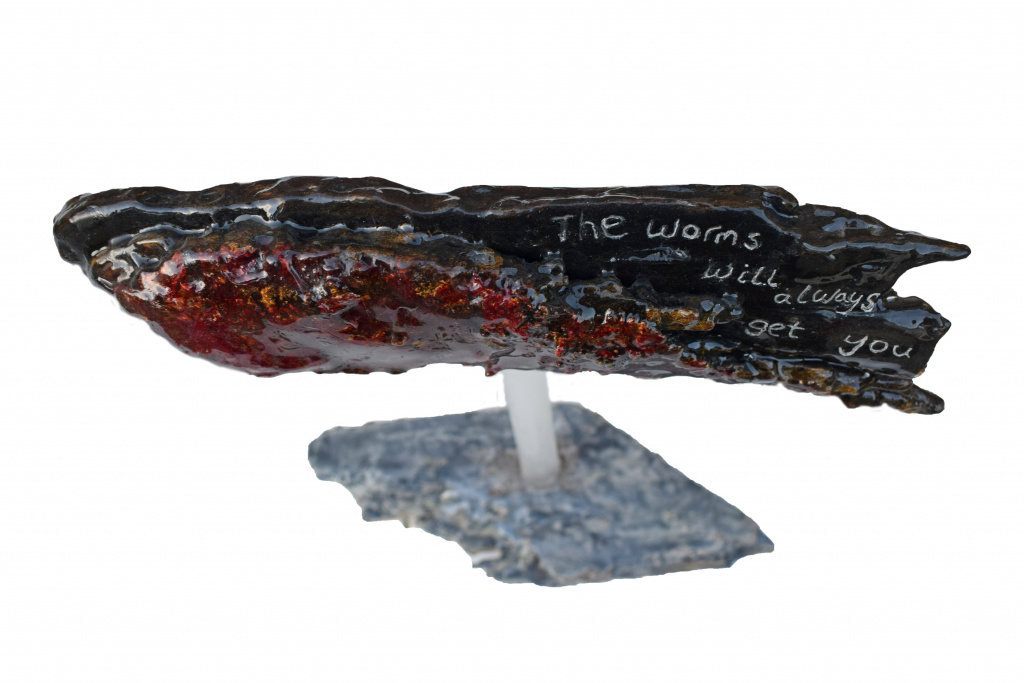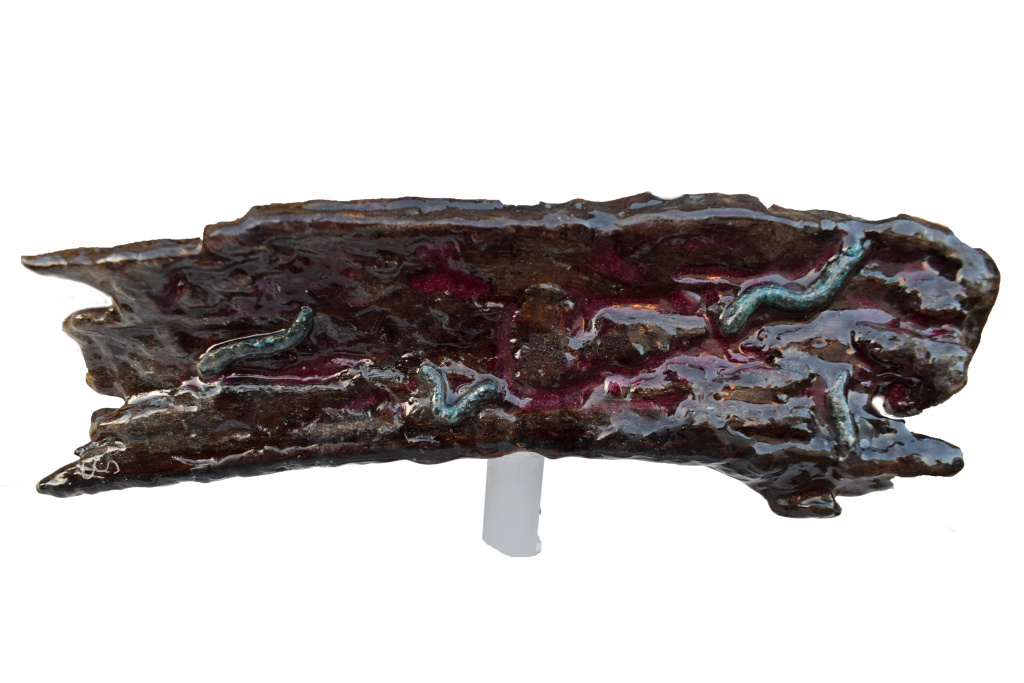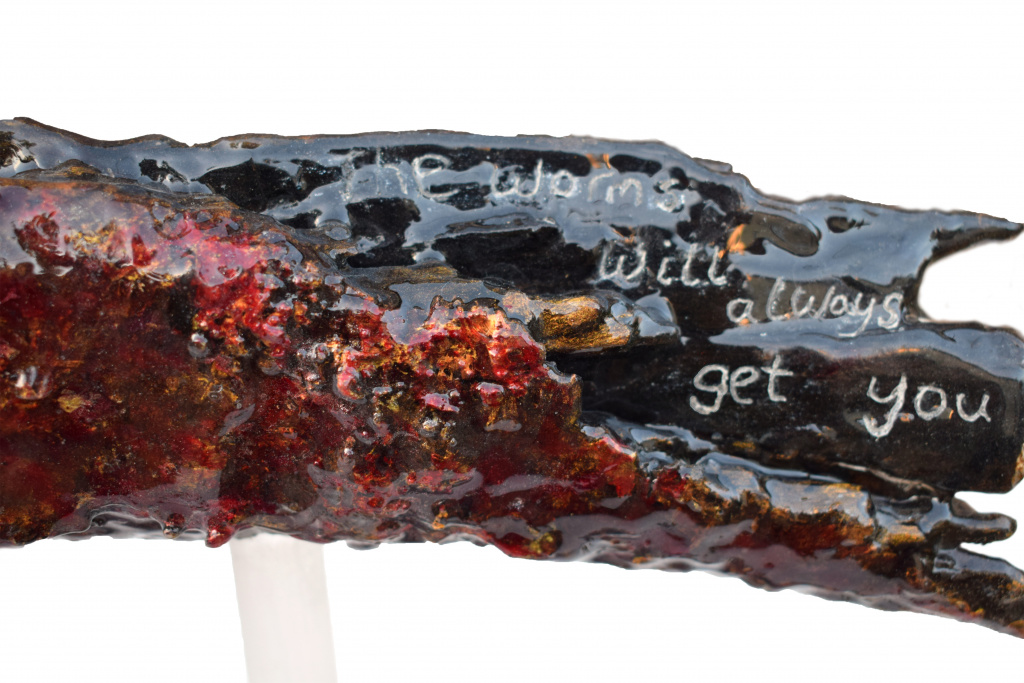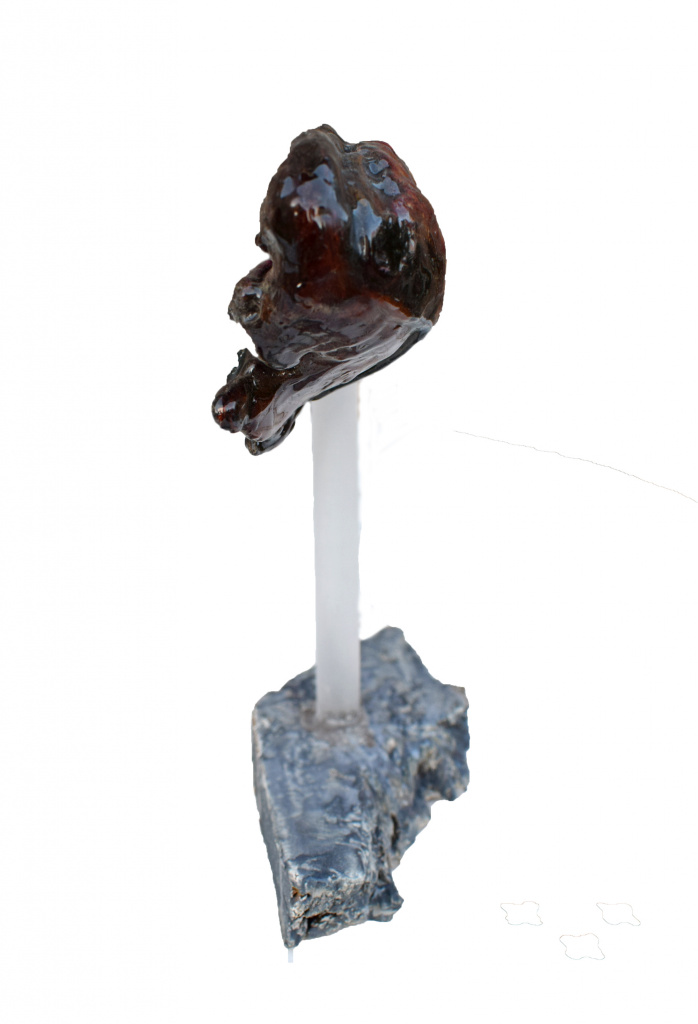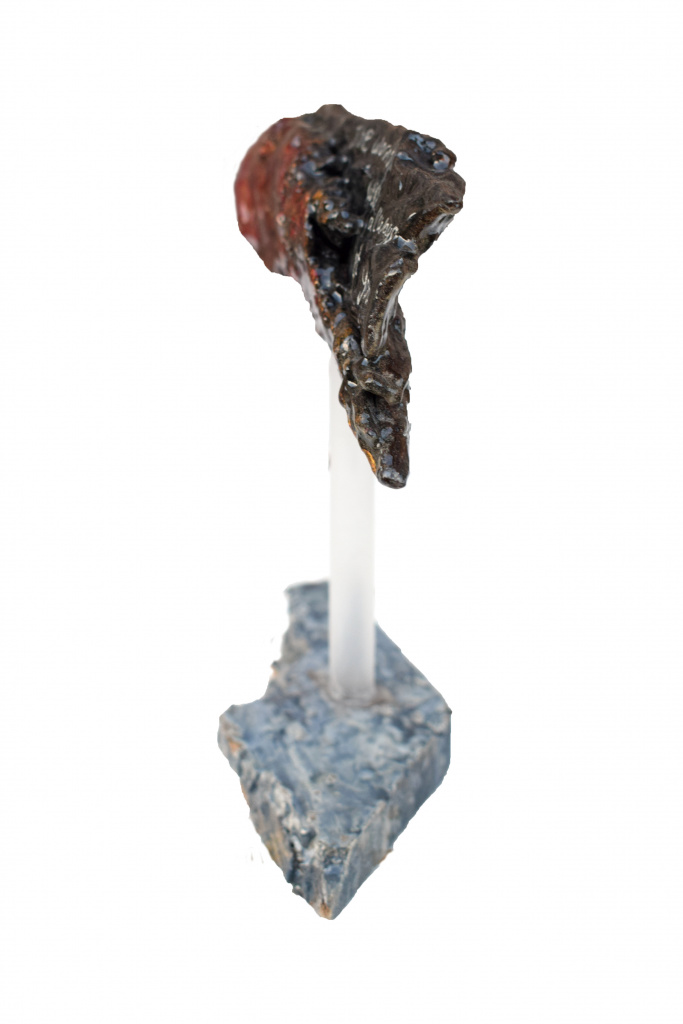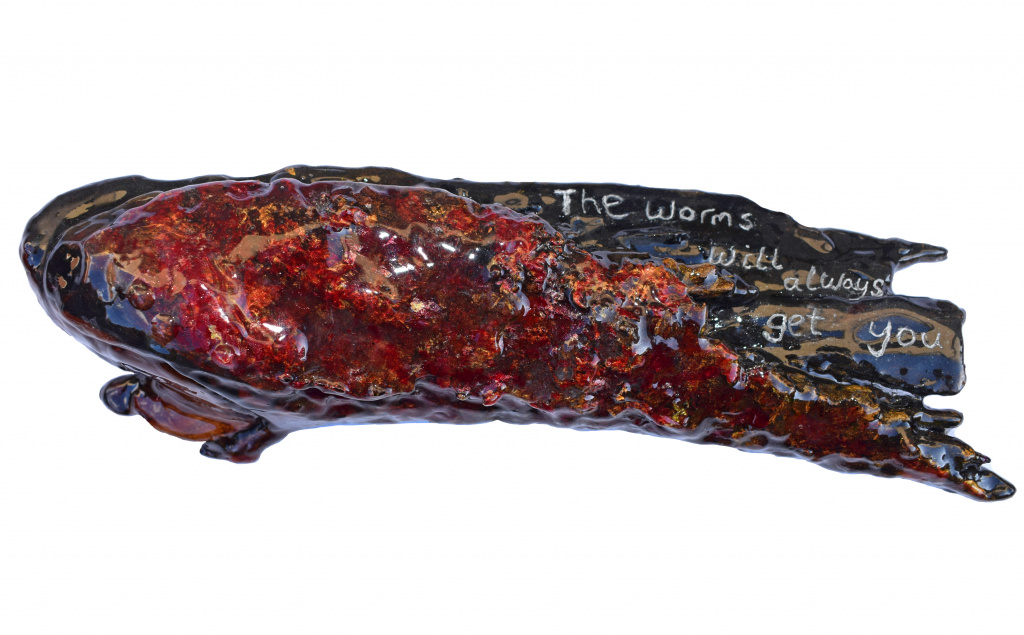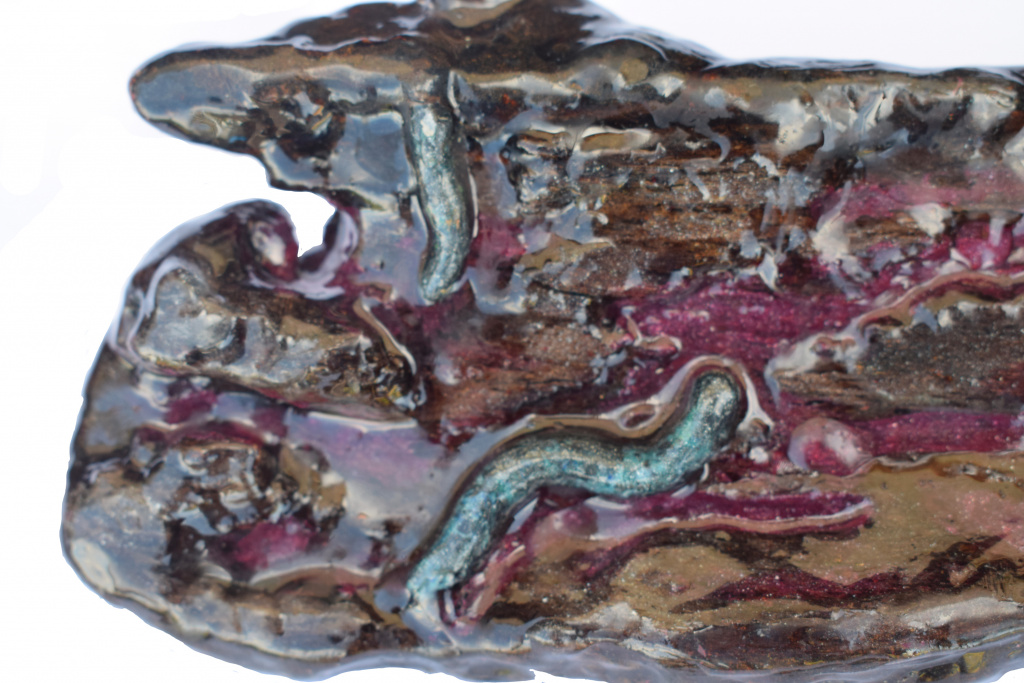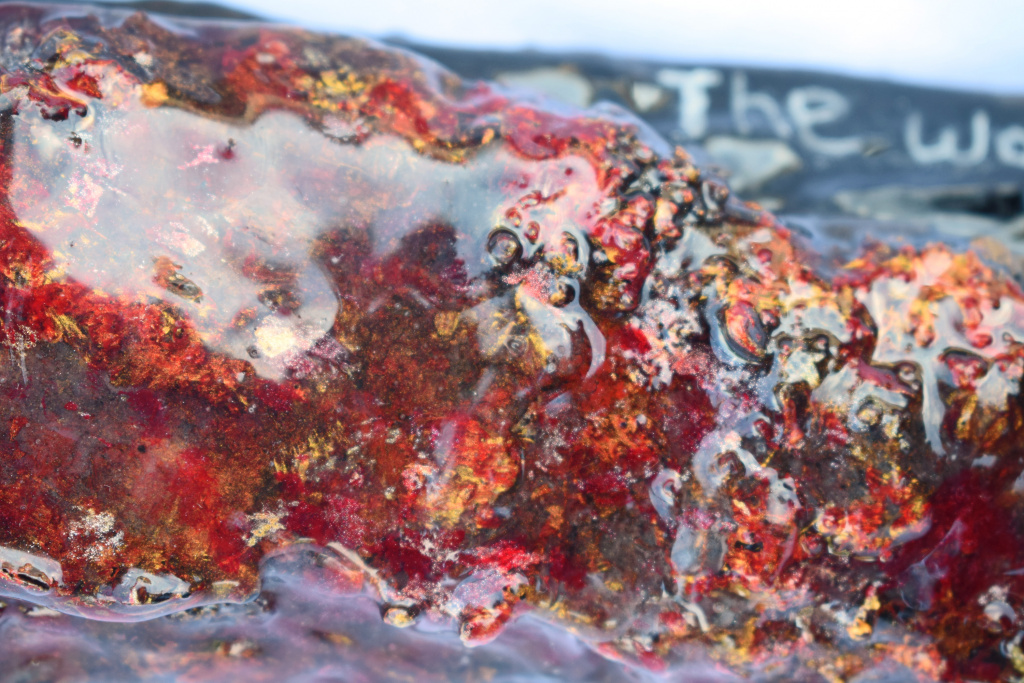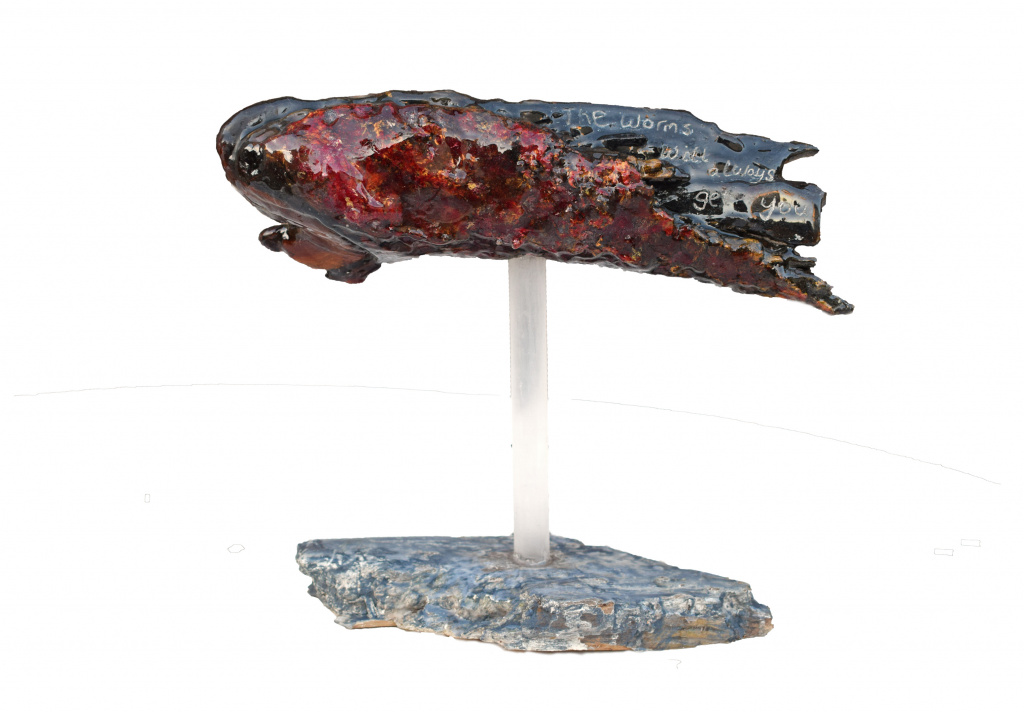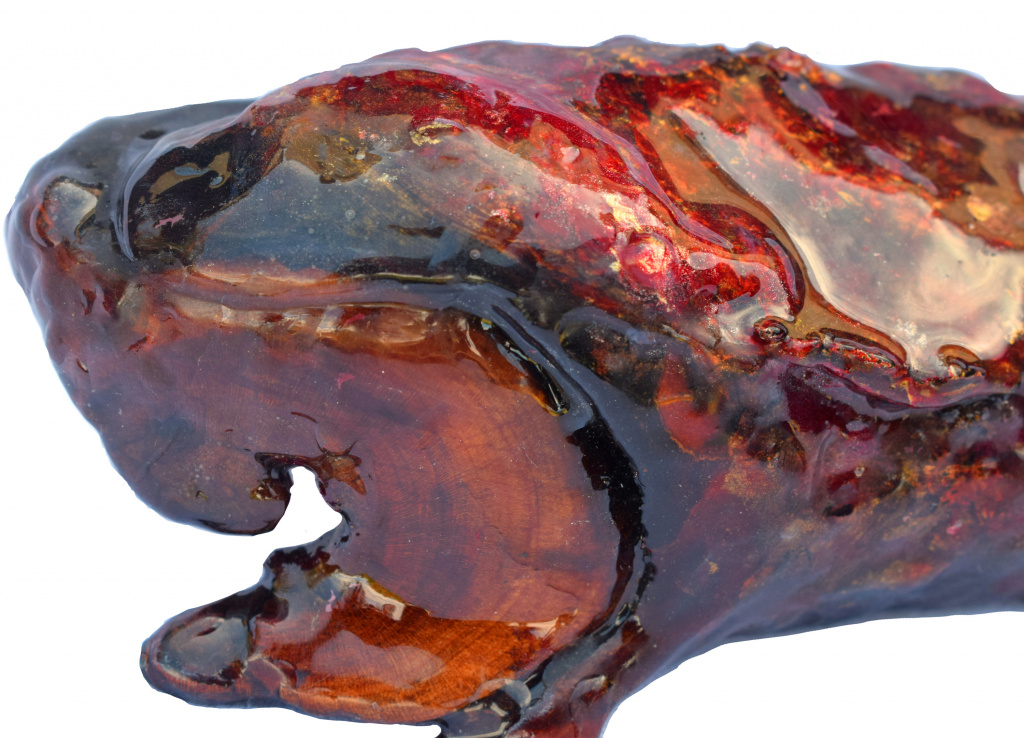 Worms is a smaller piece, accentuating the natural worm lines on one side and adding handmade worms, the other side has reds and golds on the bark area and carbon colours on the wood part, engraved with the words "The worms will always get you". 
It is intended as a humorous reflection on the cycle of life.
It is presented on a reclaimed wood base that has been coloured and resined, with an opaque acrylic post. Artist initials engraved on the sculpture.
Dimensions: 22cm long, 26cm  high, 8cm depth, 350g.