With many of the pandemic restrictions being lifted, physical, in person exhibitions can now go ahead in galleries.  This year's Pastel Society Exhibition will now be from Wednesday 14 July to Saturday 24 July, at the Mall Galleries London.  I'm very happy to have a work that was chosen for inclusion. As there are still some covid safety restrictions, viewing times and days need to be booked.  This can be done online.  For full info go to:
Those of you who receive my newsletter will have been contacted directly with a free admission invitation. If you have not received that yet or would like to be added to my newsletter list to receive this, then just drop me a line through my contact form.
Due to continued quarantine requirements, unfortunately I will not be attending personally.  It looks like another great exhibition, if you go do let me know your thoughts on it.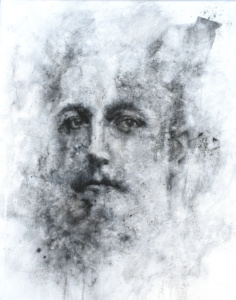 As it is not far from me, I will be attending Festichânes in person on 3 and 4 July. I will display a range of my work and do some live charcoal portrait sketches.  Whilst not as prestigious as the above exhibition, it promises to be a fun weekend in the Beaujolais, and a meeting of artists and artisans.  It's much appreciated after a long period of confinement.